Virgil Heifner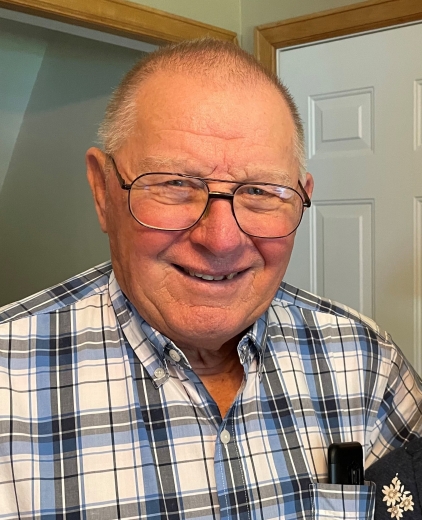 Virgil Wayne Heifner, 86, of Elko New market, Minn., formerly of rural Buffalo Center, died on April 22 at the Minneapolis VA Health Care System after a brief illness. In lieu of a funeral service, the family will host a visitation and luncheon following the service at the Community Chapel in Lakota on Sunday, Apr. 30 from approximately 12p.m.-2p.m.
Virgil was born on July 24, 1936 in Buffalo Center, the son of Vincent and Ivy (Carlson) Heifner. He attended country school in rural Buffalo Center through 8th grade and then attended Buffalo Center H.S., graduating in 1953. He worked for various farmers until going into the National Guard in 1957. He was in the National Guard for two years, of which six months was active duty.
Upon his return from the service, he started dating Louise in Sept. 1959. They were engaged on Valentine's Day of 1960 and married Aug. 14 the same year at Immanuel Lutheran Church of rural Titonka. They honeymooned at Lake Louise in Alberta, Canada.
Virgil and Louise were married 56 years and had four daughters. They farmed and milked cows for many year. In 1979, they started Heifner Gardens and over the years they worked together to grow the business by going go Farmer's Markets, selling produce off the yard and starting their own plants in their greenhouse.
Virgil had a strong faith and accepted Christ as his Lord and Savior early in his life. He and Louise attended the First Congregational Church in Buffalo Center for most of his life where he served on many church boards and taught many Sunday school classes. He attended Community Chapel in Lakota until his move to Georgia in 2020.
 He is survived by three daughters, Lorraine (Todd) Brady of Chaska, Minn., Susan (Van) Davis of Elko New Market, Minn. and Nancy (Michael) Miller of Eden Prairie, Minn.; 14 grandchildren, Andrew Brady, Matthew Brady, DiAndria (Joel) Abbas, Isaiah Davis, Stefan Davis, Keith Davis, Keja Davis, Rebecca (Erik) Zingler, Josephine Davis, Victoria Davis, Ellie Miller, Mara Miller and Allyssa (Michael) Meckler; Eight great-grand children and brother, Cecil Heifner, as well as in-laws, cousins, nieces, nephews and friends.
Virgil was preceded in death by his wife, Louise; daughter, Valerie Frascht; parents, Vincent and Ivy Heifner; parents-in law, Henry and Schwantje Boyken; brothers, Gerald, Carrol, Robert and sister, Ruby.
Cards can be mailed to 7855 Harvest Drive, Elko New Market, MN 55020.
Category:
The Buffalo Center Tribune
Mid-America Publishing
This newspaper is part of the Mid-America Publishing Family. Please visit www.midampublishing.com for more information.