Tom Klemesrud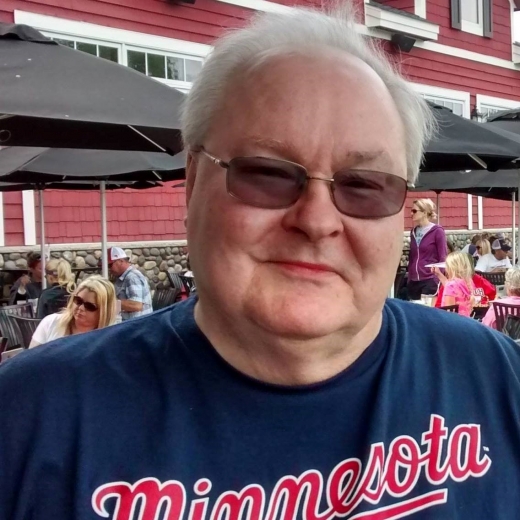 Tom Theo Klemesrud, age 71, of Kerrville, TX passed away in his home on June 2, 2022. A graveside ceremony was held at Rosehill Cemetery in Thompson on Saturday, June 18 at 4:00 p.m., with Pastor Russ Jacobsen officiating.
Tom was born in Forest City to Theo S. Klemesrud (1902-1995) and Glee Catherine Florence Klemesrud (1909-1986). He joined his sisters Judy Lee and Candace Kay at home in Thompson.
Tom attended Thompson Community Schools, Wartburg College, and graduated from the University of Iowa with a degree in film production. Later, in 1974 he attended the USC School of Cinematic Arts graduate program for one year.
Tom worked in radio and TV broadcasting since 1968. While he was in high school, he had his own radio station, WTHS. He was a disc jockey for KRIB radio in Mason City. In 1974, he worked as disc jockey for KWWL AM-FM-TV in Waterloo. He also produced camera commercials for a local Ford dealer. While attending U of I, he worked as a TV transmitter engineer for KIIN-TV in Iowa City.
In 1974, Tom was hired as a CMX Systems editor/engineer for video production at the S.I. Newhouse School of Public Communications in Syracuse, NY. In 1979, Tom moved to Los Angles to edit Norman Lear TV shows, "The Jeffersons," and "The Facts of Life." In October 1982, he worked at Complete Post in Los Angeles, a post-production facility for high-end television shows, and at Paramount Television in the late 1980s. Throughout his time in Los Angeles, he mostly worked for ABC-TV and CBS-TV shows or projects, and retired in 1999.
Tom's parents published the Rake Register and Thompson Courier from 1936 to 1974, when they sold the paper and retired. In 1997, Tom purchased the newspaper while he was working in California. He published the Courier from 1997 to 2001. He returned to Iowa in 1999. He sold the Courier later to Kim Norstrud.
Tom eventually began living the RV life, spending summers in Iowa and Minnesota and winters in Arizona or Texas. For the last several years, he had lived in Kerrville.
Tom was preceded in death by his parents, Theo and Glee Klemesrud, and his sisters, Judy Klemesrud and Candy Klemesrud. He is survived by his niece Colette Helin of Mason City and many cousins.
Category:
The Buffalo Center Tribune
The Buffalo Center Tribune
PO Box 367
Buffalo Center, IA 50424
Phone: 641-562-2606
Fax: 1-800-340-0805
Email: bctrib@wctatel.net
Mid-America Publishing
This newspaper is part of the Mid-America Publishing Family. Please visit www.midampublishing.com for more information.