Terry Weringa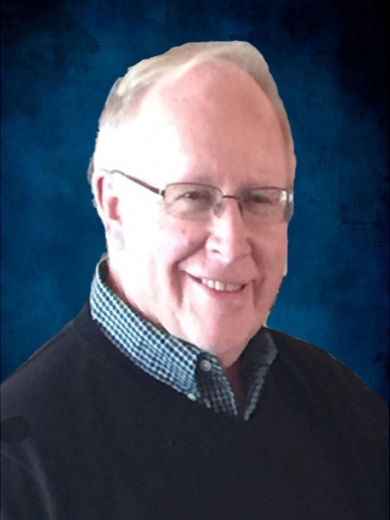 Terry Weringa, age 73, of Elmore, MN, passed away surrounded by the overflowing love of his family on Sunday, October 3, 2021 at his home. Funeral services were held at 11 a.m. on Friday, October 8 at Shiloh Lutheran Church in Elmore with Rev. Robert Roettger officiating. Visitation was on Thursday from 5 to 7 p.m. at Patton Funeral Home in Blue Earth, MN. Burial with military honors was at St. Paul Lutheran Cemetery in Lakota.
Terry Lynn Weringa was born August 11, 1948 in Buffalo Center. He was the son of Albert and Avis Weringa. Growing up, his favorite school memories occurred while attending school in Lakota. Terry was an awesome baseball pitcher in school, throwing perfect fast balls. Terry graduated from Elmore High School, and after high school, he attended the National School of Meat Cutting in Toledo, Ohio. He was then drafted into the Army during the Vietnam War and served as a Military Police Officer.
Upon returning from the Army, he came home to the love of his life, Linda Lou. On September 12, 1970 they were married at the Nazareth Lutheran Church in Armstrong. From this union they were blessed with two boys, Bryan and Brent Weringa. Terry adored his sons; they were his pride and joy.
Terry was completely dedicated to his entire family and to his community throughout his life. He owned and operated the Elmore Grocery Store for 40 years. He was known for the "best meat cuts around." Terry loved all of his employees and his customers, and they all loved him back. He then "retired", but everyone knows for Terry that meant still working hard and keeping busy. Up until recently, he cut meat at the Main Street Market in Buffalo Center. He enjoyed every minute of working with his Market family. In his free time, Terry enjoyed family fishing trips to Leech Lake, snowmobiling, hunting, cheering for the Minnesota Vikings, and of course driving his red Camaro with his wife, Linda. Terry also loved spending time with his grandchildren. His grandkids were some of the greatest blessings in his life. Terry loved his children and grandchildren with a passion, and family meant everything to him. The feelings were mutual – Terry meant everything to both of his sons, to his two daughters-in-law, and to all of his grandchildren. He was the rock and strength of this family, and they will forever miss him.
Those left to carry on his love and cherish his memory are: his wife of 51 years, Linda (Johnson) Weringa of Elmore; sons, Bryan (Sara) Weringa of Ankeny and Brent (Lynn) Weringa of Spirit Lake; nine grandchildren, Ashley Beisch (Adam and Haiden Huffman) of Boone, Anthony Weringa, Joe Weringa, Annaliese Weringa, Brandon Bethards, Jerod Bethards, and Noah Bethards, all of Ankeny, Ashley Weringa of Spirit Lake, and Aaron Weringa at Grand View University in Des Moines; seven brothers and sisters, Cinda (Arnie) Ristau, Tom (Dawn) Weringa, Steve Weringa, Scot Weringa, Carla Prokop, all of Elmore, MN, Brad Weringa of Owatonna, MN, Eric (Michelle) Weringa of Winnebago, MN; sister in law, Marleen (Jim) Libra of Fairmont, MN; and many nieces and nephews who loved their Uncle "Buckwheat" Terry.
Terry was preceded in death by his parents, Albert and Avis; in-laws, Vernon and Frieda Johnson; infant brother, Charles Weringa; brother in law, Harold Prokop; grandson, Sean Beisch; nephew, David Weringa; and niece, Kimberly Hagedorn.
Patton Funeral Home in Blue Earth, MN assisted the family with arrangements. To leave online condolences,visit www.pattonfh.com
Category:
The Buffalo Center Tribune
Mid-America Publishing
This newspaper is part of the Mid-America Publishing Family. Please visit www.midampublishing.com for more information.