Ronald Dearing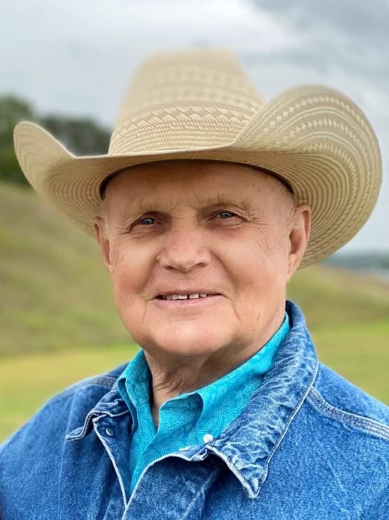 Ronald Edward Dearing, age 77, of Blue Earth, MN, passed away on December 20, 2021 at his home with family at his side. A memorial service will be held at 1 p.m. on Saturday, January 8, 2022 at the United Methodist Church in Buffalo Center. Visitation will be held from 4:30 to 7:30 p.m. on Friday at the United Methodist Church. After losing a family friend to COVID-19 and out of concern for the safety of others, Ron requested that masks be worn by those attending his visitation and funeral. Masks will be provided. The funeral will be live-streamed on Oakcrest Funeral Services' Facebook page at https://www.facebook.com/oakcrestfuneralservices.
Ron was born June 6, 1944, the son of Willard and Dorothy (Miller) Dearing. He spent his early years growing up and working on the family farm, located between Rake and Buffalo Center. In school, Ron was involved in many sports, and it was there he developed a lifelong best friendship with his classmate, Phil Benn. He graduated from Rake High School in 1962. Ron married Amber Koskovich in 1964, and they had three children; Keven, Kristen and Stacey.
Ron was a crop and livestock farmer prior to moving his family to Northfield, MN, in 1986. He worked at Northwest Airlines followed by Malt-O-Meal.
In 1996, Ron and Ginger Lally married, and they made their home in Lakeville, MN, for the next 12 years. In their retirement, they moved to the Rake and Buffalo Center area. They enjoyed many winters at their home in Florida.
Ron and Ginger shared a deep love for owning and showing paint horses. They were inducted into the Minnesota Paint Horse Association Hall of Fame earlier this year. Ron was well respected in the horse community.
Both in Iowa and Florida, morning breakfasts with the guys were the way he liked to start his day. Ron was known for always lending a hand to others and never passed up the opportunity to help his son Keven on the farm. Ron was always a part of what is good in life.
Ron battled cancer for 8 years, never complained, and always had a smile on his face. He was a kind man who had a deep love for his family and will be dearly missed.
Ron is survived by his wife, Ginger Dearing; children and stepchildren, Keven (Coney) Dearing of Buffalo Center,  Kristen (Dale) Askeland of Northfield, MN, Stacey (Chad) White of Faribault, MN, Rebecca (Greg) Brown of Minneapolis, MN, and Paul (Jill) Lally of Savage, MN; grandchildren, Leshia (Jared) Viergutz, Jeb (Savana) Kothenbeutel, Hailey (Blake) Finger, Brooke Askeland, Paige (Colton) Larson, Shelby (Dan) White, Leo Brown, Ian Brown; and great grandchildren, Mia Viergutz, Tarra Viergutz, Ady Kothenbeutel, and Barrett Kothenbeutel. He is also survived by sister, Joyce (Brenda) Dearing; brother-in-law, Bob (Jolene) Johnson; sisters-in-law, Susan Crandall and Paulette Hutchinson; brother-in-law, Frank Strom; and lifelong cousin and friend, John (Tupe) Oftedahl.
He was preceded in death by his parents, Willard & Dorothy Dearing; in-laws, Paul & Lillian Strom; sister, Jolene Johnson; special cousin, Jim Shortenhaus; and childhood friend, Clare Barrett.
Oakcrest Funeral Services is assisting the family with arrangements. Online condolences may be left for the family at www.oakcrestfuneralservices.com
Category:
The Buffalo Center Tribune
The Buffalo Center Tribune
PO Box 367
Buffalo Center, IA 50424
Phone: 641-562-2606
Fax: 1-800-340-0805
Email: bctrib@wctatel.net
Mid-America Publishing
This newspaper is part of the Mid-America Publishing Family. Please visit www.midampublishing.com for more information.