Robert Moklestad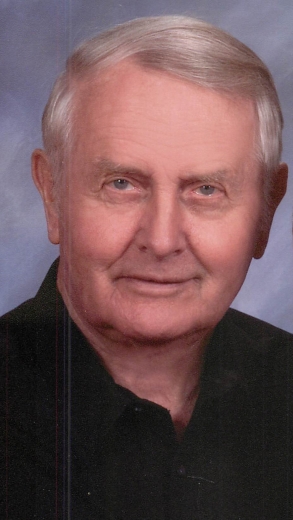 Robert Adrian Moklestad, 94 of Thompson, died Monday, June 13, 2022 at the Hancock County Health System in Britt. Funeral services were held at 10:30 a.m. on Friday, June 17, 2022 at Bethany Lutheran Church in Thompson, with Pastor Rod Hopp officiating. Visitation was from 5-7 p.m. Thursday, June 16 at Schott Funeral Home in Forest City. Burial was at Rose Hill Cemetery in Thompson.
Robert Adrian Moklestad was born in Forest City, on July 24, 1927, to Peter and Ruth Moklestad of Forest City. He graduated from Forest City High School in 1945. After high school, he began farming the family farm with his dad west of Forest City.
At the Forest City roller skating rink, he met the love of his life, Shirley Thompson. They were married on June 4, 1950. They started married life farming the family farm just outside of Forest City. In 1954, they moved to Thompson and continued farming on a farm located just north of Thompson. In 1977, they moved to Shirley's family farm and built a home and continued farming until Bob retired in 1991. They remained on the family farm until 2017, when they moved to Forest Plaza in Forest City. In 2021, they transitioned to the Lake Mills Care Center. After Shirley's passing, Bob moved to Good Samaritan Society in Forest City.
Bob was a Norwegian with a strong work ethic who found great joy in a hard day's work. He rarely complained and found ways of putting others first, living as a quiet servant. Bob was quiet about his faith but expressed it most commonly in how he lived, and worked, and provided for the ones he loved. He not only enjoyed raising beans, corn, oats, and hogs but took great pride in going to Wisconsin for his Holstein heifers. Bob never met a dog he didn't love or want to feed ice cream.
Bob loved his fishing trips to Canada with friends. He was an honest man with a certain toughness tempered with kindness. Bob had a twinkle in his crystal blue eyes and could speak to you with a wink. He always enjoyed an ice-cold Coke, a good piece of cherry pie, chocolate, and warm fresh bread with lots of butter. He and Shirley loved playing the card game 500 with two different card groups for over 50 years. Talking about the 80th birthday fishing trip to Colorado would light up his eyes to his last day.
Bob was a provider who loved Shirley in words and actions; he put family first, loving his children, grandchildren, and great grandchildren. He was proud of them all. Simple pleasures like neighborhood picnics, watching Gun Smoke, singing "Ya Rattler" to the grandkids, hand cranking out a batch of homemade ice cream for the family…these were just a small part of who Bob was. 
Bob was a member of Bethany Lutheran Church in Thompson for 68 years. He enjoyed serving on the church council for many years. Bob and Shirley enjoyed hosting members of a Lutheran singing group that trained numerous summers at Bethany Lutheran Church before going on tour called the Crusaders. 
Bob is survived by his children, Roger (Pat) Moklestad of Thompson, Larry Moklestad (Mary Ann) of Ankeny, and Mary Mathiasen (Scott) of Forest City; 8 grandchildren, David (Nancy) Moklestad, Jeremy (Heidi) Moklestad, Katie (Jonathan) Owens, Nicole (Jared)  Stines, Traci (Jason) Foster, Chad Moklestad, Jonathan (Amanda) Mathiasen, Maggie  Mathiasen; 8 great grandchildren, Megan (Moklestad), Ruth, Reed, Russell, Rosemary (Owens),  Caroline, Ike (Stines) and Emma (Foster); brother, Norman and sister-in-law, Mavis Moklestad; sister-in-law, Joy Dee Bray. He is also survived by nieces, nephews, and many friends. 
Bob is preceded in death by his wife of 71 years, Shirley, and his parents, Peter and Ruth Moklestad. 
Memorials may be directed to the Buffalo Center Food Bank or the Forest City Ambulance Department.
Category:
The Buffalo Center Tribune
The Buffalo Center Tribune
PO Box 367
Buffalo Center, IA 50424
Phone: 641-562-2606
Fax: 1-800-340-0805
Email: bctrib@wctatel.net
Mid-America Publishing
This newspaper is part of the Mid-America Publishing Family. Please visit www.midampublishing.com for more information.