Paul Gullord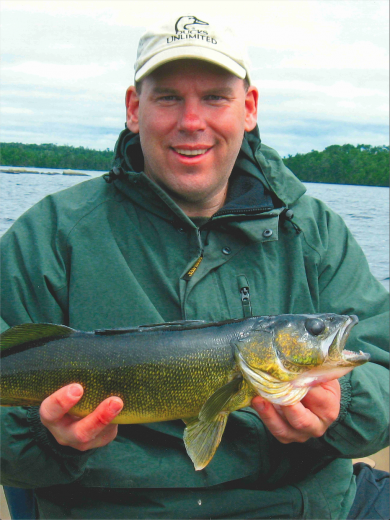 Paul "Gully" Gullord, 55, of Northfield, MN passed away Sunday, July 4, 2021, at Hennepin County Medical Center, Minneapolis. A visitation to celebrate Paul's life was held from 10 a.m. to 12 p.m. on Saturday, July 10, 2021, at Bierman Funeral Home, 1316 Division Street South in Northfield. Interment was in East Rake Cemetery, Rake.
Paul Dean Gullord was born on October 1, 1965, in Albert Lea, MN to Carroll and Elfrieda (Schumaker) Gullord. He grew up in Rake and graduated from Buffalo Center Rake High School. After high school, he attended North Iowa Area Community College and graduated with an associate's degree. Paul worked at an elevator in Rake for a short time before moving to Arizona, where he worked for America West Airlines. Around 1991, Paul moved to Dundas, MN and worked in Construction for a short time before starting at Malt O Meal, where he would work for the next 28 years of his life.
Hunting and fishing were more than a hobby to Paul. He went on trips to North Dakota, South Dakota, and Canada for his treasured pastime. The stories that came from Paul's hunting and fishing trips with friends will be remembered for years to come. Paul's dogs were incredibly important to him. They were his best friends, and he loved them dearly. Paul always had time to talk and would do anything for people. He was loved by his friends and family and will be forever missed.
Paul is survived by his parents, Carroll and Elfrieda of Rake; siblings, Ann Sunde of Sioux Falls, SD, Jon Gullord of Napa, CA, and Nancy Holzer of Sioux Falls; nieces, Emily Gullord and Katelyn Holzer; nephews, Evan Sunde, Alex Sunde, Christian Gullord, David Gullord, and Ethan Holzer; and many other relatives and friends.
Memorials can be designated to Ducks Unlimited, Ducks Unlimited, Inc., One Waterfowl Way, Memphis, Tennessee, USA 38120 or by visiting www.ducks.org.
The family of Paul Gullord would like to extend a heartfelt thank you to all of you who have expressed their sympathy, kind words, treasured memories and stories of Paul. Words cannot express how much you have touched us. These will remain in our hearts forever! God bless you all.
Arrangements are with Bierman Funeral Home & Crematory, Northfield. www.biermanfuneralhome.com
Category:
The Buffalo Center Tribune
The Buffalo Center Tribune
PO Box 367
Buffalo Center, IA 50424
Phone: 641-562-2606
Fax: 1-800-340-0805
Email: bctrib@wctatel.net
Mid-America Publishing
This newspaper is part of the Mid-America Publishing Family. Please visit www.midampublishing.com for more information.