Pam Landheer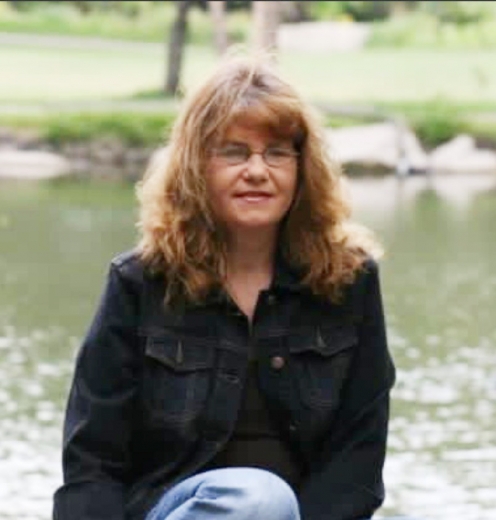 Pamela "Pam" Landheer, age 60 of Thompson, passed away at her home in Thompson on Thursday, November 2, 2023. A public visitation for Pam will be held from 2:30-4:00 p.m. on Saturday, November 11, 2023 in the church basement at Bethany Lutheran Church, 183 2nd Ave. Thompson, IA 50478. Inurnment will be held at a later date in Rose Hill Cemetery, Thompson.
Pamela Ann (Martin) was born on November 27, 1962 in Buffalo Center to parents William and Beverly (Lockrem) Martin. She grew up and attended schools in Thompson. Pam became a mother at the age of 16, welcoming her daughter, Heather into the world. Wayne, and later, Jennifer, would soon follow. Pam also helped with raising some of her own siblings, after her mother passed away at a young age.
On December 22, 1990, Pam was united in marriage to John Landheer in Crystal Lake, on what is remembered by everyone attending to be one of the coldest days on record, and John quickly became a dad to Pam's children. The couple spent many wonderful years together, riding motorcycle and watching their son, Wayne race and spending time with their kids and grandkids until John's death in 2021.
Pam worked most of her life as a CNA for a few different nursing homes in the area. Whether caring for residents, or taking care of her own family, Pam had a caregiver's heart. Later in her career, she and John worked together at Walmart in Mason City.
Pam was an excellent baker – her homemade buns were always a favorite! Pam also enjoyed reading books or watching Hallmark Christmas movies, classic (to her family) movies, cop shows, Lifetime movies, playing Skip Bo with her family, and playing music with dad so loud it could rattle the windows. Her pets, Rusty (dog) and Stevie (cat) always held a special place in her heart.
Pam could sometimes be stubborn, but she had a heart of gold, and would give to others, even when she didn't have much to give. Above anything else, time spent with her children and grandchildren is what Pam cherished the most. Family was everything to her.
Pam is preceded in death by her husband, John; mother, Beverly Legler; grandma, Pearl Lockrem; brother, Kim Martin; and cousin, Katie Lockrem.
Those left to cherish her memory are her children, Heather (Luke) Brown of West Bend, Wayne Landheer of Buffalo Center, and Jennifer (Mike) Christ of Forest City; grandchildren, Zach Brown, Lexi Brown and fiancé Chase Hoch, Trinity Landheer-Campbell, Morgan Christ, and Michael Jace Christ; brothers, Dean (Jennifer) Legler of Dahlonega, GA and Mike Legler of Algona; father and mother in-law, Don (Linda) Landheer of Mason City; brother in-law, Jeff Landheer of Sandstone, MN; uncle and aunt, Kenny (Connie) Lockrem of Thompson; as well as many nieces, nephews, cousins, and other loving relatives.
Blessed be her memory.
Schott Funeral Homes in Forest City is assisting the family. You can contact the family with on-line condolences at www.schottfuneralhomes.com, 641-585-2685.
Category:
The Buffalo Center Tribune
Mid-America Publishing
This newspaper is part of the Mid-America Publishing Family. Please visit www.midampublishing.com for more information.