Michael Kardoes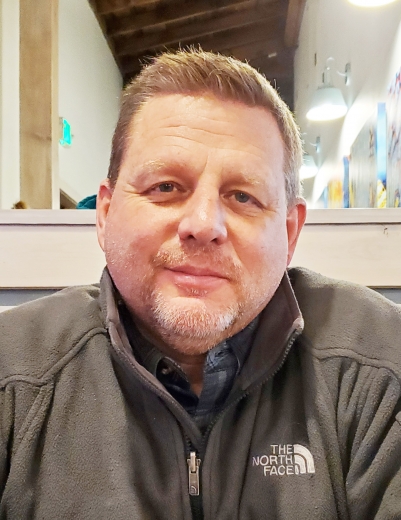 Lt. Col. (USAF, ret.) Michael J. Kardoes, 50, of Livingston, MT died on June 3, 2022. A memorial service was held at 3 pm on Friday, June 10, at Livingston Christian Center in Livingston. A memorial and interment service will be held in the future at the United States Air Force Academy in Colorado Springs, CO.
Michael, son of Oliver and Lanita Kardoes, was born in Buffalo Center. He grew up on a farm north of Titonka and graduated from North Iowa High School. He attended the United States Air Force Academy, graduated with a BS
in Computer Science, entered pilot training, and received his pilot wings.
Michael married Nicole Kardoes. He was active-duty Air Force for 23 years, where he was an UH-1 "Huey" pilot. Notable assignments included squadron commander at Malmstrom AFB, legislative liaison in Washington, DC, and deputy group commander in Afghanistan. Michael received a bronze star for heroic achievement and service in Afghanistan. After his military retirement, Michael switched careers and became city manager of Livingston, MT, in 2017. Michael had three master's degrees.
Michael is survived by his wife of 27 years, Nicole Kardoes; his six children, Ryan, Jillian, Rebecca, Linda, John, and Monta; his parents, Oliver and Lanita Kardoes; his siblings Anthony (Shelly) Kardoes and Tamara (John) Crookshank; and his two nephews, three nieces, and their spouses and children.
Category:
The Buffalo Center Tribune
The Buffalo Center Tribune
PO Box 367
Buffalo Center, IA 50424
Phone: 641-562-2606
Fax: 1-800-340-0805
Email: bctrib@wctatel.net
Mid-America Publishing
This newspaper is part of the Mid-America Publishing Family. Please visit www.midampublishing.com for more information.