Maryann Alphs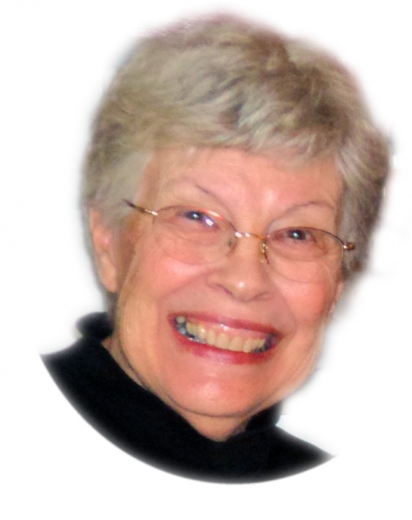 Maryann B. Alphs, age 83, of Buffalo Center, passed away surrounded by her loving family, on Tuesday, August 17, 2021 at home. A private graveside service will be held at Olena Mound Cemetery.
Maryann Bertha Rudisill was born on January 21, 1936 in Buffalo Center, the daughter of John and Theresa (Weishaar) Rudisill. She graduated from Woden High School in 1953. On November 4th, of the same year, she married Roger Alphs in Warwick, VA where Roger was stationed in the Navy. Maryann cherished many memories of their life together on the east coast. When Roger was discharged from the Navy, they returned to Buffalo Center where they started farming, which they did for many years.
Maryann enjoyed being a housewife; her husband and her two boys were her delights. She also enjoyed gardening, cooking, baking, going on day trips around the area, and listening to the Minnesota Twins baseball games on the radio. In later years, she enjoyed going to the plumbing shop to do bookwork and attending to customers. All of her grandchildren held a very special place in her heart, and she never missed an opportunity to attend their activities, especially band concerts and baseball games.
She accepted Jesus as her Savior in her early twenties. With her actions and kind words, she was always a witness of God's love. Her genuine caring and loving personality was refreshing to all who knew her.
Maryann is survived by her children, Kevin Alphs (Kathy and Katherine) of Racine, WI, and David Alphs (Mary Lou, Isabella, Victoria and Isaac) of Buffalo Center; siblings, Shirley Myers, Janice (Dale) Dillon, Elizabeth (Frank) Lara, and James Rudisill; sisters-in-law, Donna Rudisill and Lynn Rudisill; and many nieces and nephews.
She was preceded in death by her husband, Roger; her parents; siblings, Gladys McClanahan, Marjorie Cushman, John R. Rudisill, Merle Rudisill, Darlene Swarts, and Charles "Chuck" Rudisill; sister-in-law, Laurie Rudisill; and brothers-in-law, Robert McClanahan, Myrle Cushman, and Richard Myers.
Oakcrest Funeral Services in Buffalo Center is assisting the family with arrangements. Online condolences may be left for the family at www.oakcrestfuneralservices.com
Category:
The Buffalo Center Tribune
The Buffalo Center Tribune
PO Box 367
Buffalo Center, IA 50424
Phone: 641-562-2606
Fax: 1-800-340-0805
Email: bctrib@wctatel.net
Mid-America Publishing
This newspaper is part of the Mid-America Publishing Family. Please visit www.midampublishing.com for more information.