Lyle Matson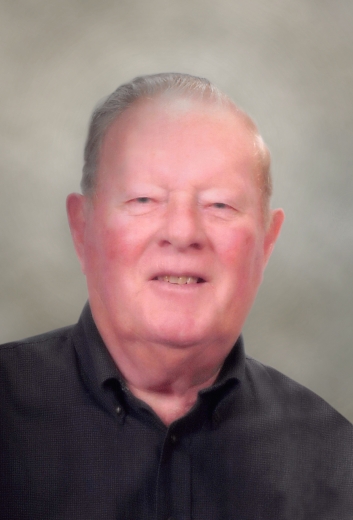 Lyle G. Matson, 86, of Buffalo Center, died Sunday, January 3, 2021, at the Titonka Care Center. A memorial service was held at 10:30 a.m. on Saturday, January 9, 2021 at Zion Lutheran Church, Rake. Visitation was held one hour prior at the church. Burial was held at the East Cemetery in Rake. Both the memorial and graveside services were live-streamed on Oakcrest Funeral Services' Facebook page, https://www.facebook.com/oakcrestfuneralservices/.
Lyle was born on April 3, 1934 in Rome Township, MN, right outside of Rake. He was the son of Nordahl and Alvina (Kallestad) Matson. When Lyle was a young child, the family moved a few short miles to Eden Township. He always joked that he was born in Rome and moved to Eden. He had a keen sense of humor and always found humor in every situation.
Lyle was baptized and confirmed at Zion Lutheran Church, where he remained a lifelong member. At age 16, Lyle lost his father, and he and his mother continued to farm along with the help of his uncles. He continued farming until the age of 65, until surgery on his knees forced him to retire. During retirement, he worked spring and fall at the Rake Co-op Elevator.
On March 26, 1960, he was united in marriage to Roselyn Morgan at the Methodist Church in Thompson. To this union, five children were born: Marcia, Brent, Bruce, Kurt, and Corey. Lyle and Roselyn celebrated 60 years together.
Lyle enjoyed farming, tractor rides, sports, coffee with friends, and teasing. He especially loved spending time with his grandchildren and often attended their activities. Lyle served on the East and West Cemetery Boards and the Rake Co-op Elevator Board, all of which he thoroughly enjoyed.
He is survived by his wife, Roselyn of Buffalo Center; children, Marcia (Wayne) Eastvold of Forest City, Brent (Diane) Matson of Buffalo Center, Bruce (Heidi) Matson of Buffalo Center, Kurt (Christina) Matson of Mankato, MN, Corey (Staci) Matson of Humboldt; grandchildren, Brad (Laine) Matson, Bryan (Mia) Matson, Ben (Samantha) Matson, Halie (Nick) Haugen, Andy (Jenny) Eastvold, Ryan (Tori) Eastvold, Coen Matson, Caden Matson, Samuel Matson, Sophia Matson; 13 great-grandchildren; two sisters, Marian (Gene) Johnson of Weslaco, TX, Carolyn Broers of Rockland, WI; and brother-in-law, Merlin Morgan of Thompson.
Preceding him in death are his parents, Nordahl and Alvina Matson; parents-in-law, Marion and Laveta Morgan; and brothers in law, Darrell (Harriet) Morgan, and David Broers.
Online condolences may be left at www.oakcrestfuneralservices.com
Category:
The Buffalo Center Tribune
Mid-America Publishing
This newspaper is part of the Mid-America Publishing Family. Please visit www.midampublishing.com for more information.