Lois Costigan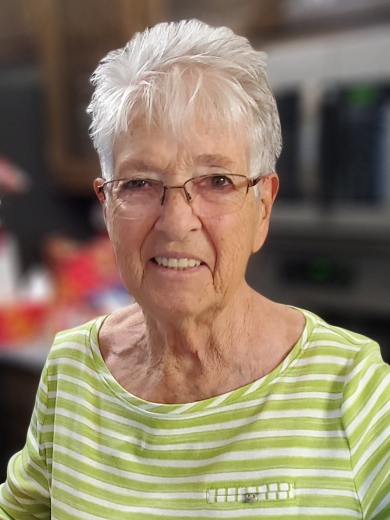 Lois E. Costigan, age 80, of Newport, MN, passed away unexpectedly on May 14, 2021, from complications due to Covid 19, with her family by her side. A celebration of life will be planned at a later date.
Lois was born on April 28, 1941 in Buffalo Center, the daughter of Maynard and Ione (Banta) Mabus. She grew up in Buffalo Center and graduated from high school in 1960. She completed her secretarial training at Mankato Commercial College and then started working for Green Giant in Le Sueur, MN in the human resources department.
She was married to her longtime sweetheart, Larry Costigan on September 15, 1962 at Bethlehem Lutheran Church in Buffalo Center. They lived in Mankato, MN and Manhattan, KS, where Larry completed his education. They moved to Newport, MN in 1966, and Lois worked as a secretary at various places through the years. She loved collecting teddy bears, fishing, playing cards with friends, and visits to the casino.
In 1976, Lois and her family started collecting crystals, which turned into their business, Costigan's Minerals, in 1980. They travelled extensively throughout the U.S., which allowed them to find many unique minerals. They also attended trade shows across the Midwest and made countless friends that she cherished.
Lois worked closely with Park High School Athletics where she oversaw many areas, including data organization, ticketing, and scoring to name a few.
They enjoyed winters in Tucson, AZ for the last 20 years. Lois had a spunky, straightforward personality and always had something witty to offer. She had a kind heart and will be dearly missed.
She is survived by her husband of 58 years, Larry; son Brian (Michele); granddaughters Ashley and Alexa; sisters Arliss Hove and Eleanor Winter; and many nieces and nephews. She was preceded in death by her parents.
Category:
The Buffalo Center Tribune
The Buffalo Center Tribune
PO Box 367
Buffalo Center, IA 50424
Phone: 641-562-2606
Fax: 1-800-340-0805
Email: bctrib@wctatel.net
Mid-America Publishing
This newspaper is part of the Mid-America Publishing Family. Please visit www.midampublishing.com for more information.