Karen Anderson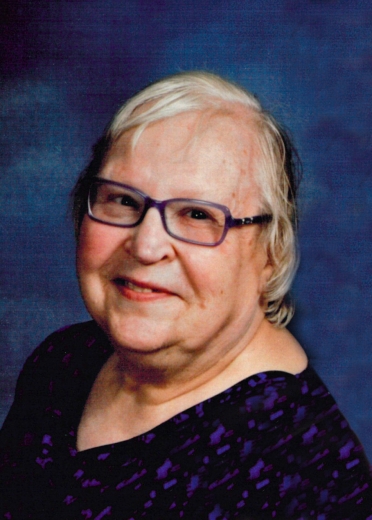 Karen Anderson, 73, of Lakota, died Tuesday, March 16, 2021 at Accura Healthcare of Bancroft. A funeral service was held at 10:30 a.m. on Saturday, March 20, 2021 at St. Paul Lutheran Church, Lakota. Visitation was held from 4-7 p.m. on Friday, March 19 at St. Paul Lutheran Church. Burial will be held at St. Paul Lutheran Cemetery. The funeral and graveside services were live-streamed on Oakcrest Funeral Services' Facebook page, https://www.facebook.com/oakcrestfuneralservices.
Karen Jean (Althof) Anderson was born September 19, 1947 in New Hampton, daughter of Alva and Irma (Stiefel) Althof. She graduated from Marquette-McGregor High School in 1965. Following high school, she attended Mankato Commercial College.
On June 26, 1966, Karen went on a blind date where she met Gary. On June 24, 1967, 363 days later, she was united in marriage to Gary Anderson in McGregor. Together they lived in various towns before finally settling on the family farm in Lakota. Karen worked at Casey's in Buffalo Center for 15 years.
Karen enjoyed reading and spending time with her family and her well-loved grandson. She was a member of the Lakota Community Club. Karen was very devoted to her Lutheran faith and was a member of St. Paul Lutheran Church.
She is survived by her husband, Gary of Lakota; daughter, Nicole (Fiancé, Robbie Bowen) Long of Algona; grandson, Matthew Long of Algona; siblings, Allan Althof of Florida, Louis (Emily) Althof of Mason City, and Joann Warner of Owasso, OK. She is also survived by her nieces and nephews.
Preceding her in death are her parents; son, Christopher Gary; sister, Sonja Kellog; stillborn twin sisters; parents-in-law; and sister-in-law, Karen Althof.
Online condolences may be left at www.oakcrestfuneralservices.com
Category:
The Buffalo Center Tribune
The Buffalo Center Tribune
PO Box 367
Buffalo Center, IA 50424
Phone: 641-562-2606
Fax: 1-800-340-0805
Email: bctrib@wctatel.net
Mid-America Publishing
This newspaper is part of the Mid-America Publishing Family. Please visit www.midampublishing.com for more information.