John Matthew Laflen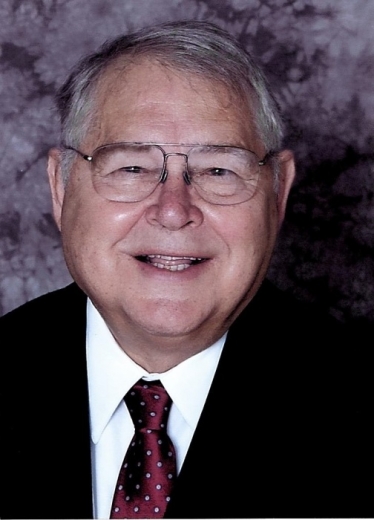 John Matthew Laflen, age 84, of Buffalo Center, passed away on Friday, November 20, 2020, in Mason City. Graveside services were held at 11 a.m. on Tuesday, November 24, 2020, at Milo Cemetery, Milo, MO with Christian Miller officiating.
John was born on August 31, 1936 in Milo, MO, the son of Allen and Mary (Brown) Laflen at their home. He married his high school sweetheart, Shirley Ann Wolf, on December 27, 1958 in Nevada, MO, and she survives of the home.
John graduated from Bronaugh High School in 1954. He earned his BS and MS degrees in Agricultural Engineering at the University of Missouri and his Ph.D. in Agricultural Engineering at Iowa State University. John received many awards for his research including the 2007 John Deere Gold Medal award from the American Society of Agricultural and Biological Engineers in recognition for his work on the development of a new generation of erosion prediction technologies that have advanced soil and water conversation. He was an adjunct professor and research leader in soil erosion, water quality and conservation tillage at Iowa State University, a laboratory directory and research leader in the USDA-ARS National Soil Erosion Research Laboratory at Purdue University and a research agricultural engineer in surface drainage at Louisiana State University.
John was a wonderful father and grandfather who loved to encourage his grandchildren to pursue education. He was a volunteer at North Iowa Community School where he read with students and at Waldorf University where he tutored students in many subjects. He loved hosting family gatherings at his home in northern Iowa and could be counted on to get donuts and pizza for everyone. He did woodworking in his shop where he frequently made furniture with the help of anyone who was around. John loved driving his Farmall B around the acreage and helping his son-in-law, Christian farm.
He is survived by his wife, Shirley; his four daughters; Christy Ann Merfeld, Cedar Rapids, Cindy Beth Miller (Christian), Buffalo Center, Cheri Gaye Morrison, Ames, and Coral Renee Jordan (Jerry), Bark River, MI; 15 grandchildren and 8 great-grandchildren; two brothers; Robert Laflen (Karen), Houston, TX and Jerry Laflen (Betty Jo), Moundville, MO; and one sister, Penny Beattie, Nevada; a sister-in-law, Vickie McCarter (Mike), Nevada and numerous nieces and nephews.
John was preceded in death by his parents; two sisters: Bess Sellens and Pauline Hines; three brothers-in-law: Paul Hines, Howard Sellens, and Michael Beattie; two sons-in-law: Jay Merfeld and Dan Morrison, and his mother and father-in-law: Firp and Willa Wolf.
In lieu of flowers, the family suggests memorial contributions may be made to The friends of Winnebago County Conservation Foundation or North Iowa Community School in care of Ferry Funeral Home, 301 S. Washington, Nevada, MO 64772
Ferry Funeral Home in Nevada, MO is assisting the family. To leave an online condolence, visit www.ferryfuneralhome.com
Category:
The Buffalo Center Tribune
The Buffalo Center Tribune
PO Box 367
Buffalo Center, IA 50424
Phone: 641-562-2606
Fax: 1-800-340-0805
Email: bctrib@wctatel.net
Mid-America Publishing
This newspaper is part of the Mid-America Publishing Family. Please visit www.midampublishing.com for more information.