John Kelso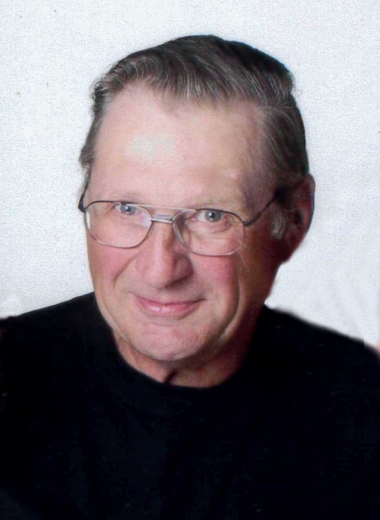 John T. Kelso, age 75, of Lake Mills, died on Monday, November 29, 2021 at Mayo Clinic Health System in Albert Lea, MN. A Mass of Christian Burial was held at 10:30 a.m. on Tuesday, December 7, 2021 at St. Patrick's Catholic Church, 105 5th Ave. NW in Buffalo Center, with Father Andrew Marr officiating. Visitation for John was Monday, December 6, 2021 from 4:00 to 6:00 p.m. at Schott Funeral Homes-Mittelstadt Chapel, 902 E. Main St. in Lake Mills and continued one hour prior to the service on Tuesday at the church. There was a scripture service at 6:00. Burial was at Graceland Cemetery in Buffalo Center, with military honors conducted by the Otto Chose American Legion Post #235 of Lake Mills.
John Thomas Kelso was born on April 21, 1946 to John and Frances Kelso in Buffalo Center. He was the older of two children. John graduated from Buffalo Center Community School in 1964. He was active in football and basketball in high school. On February 4, 1967, John was united in marriage with Helen Rose Murray at St. Patrick's Catholic Church in Buffalo Center. To this union, they had two sons, JC and Jeffrey.
John was active in the military. He owned and operated the feed store in Buffalo Center. Later, he went and worked at Winnebago Industries and raised hogs. In 1988, John and Helen moved to Lake Mills. John was an active member of the Lake Mills sports booster club and the Otto Chose American Legion Post #235. He had been a legion member for 47 years and enjoyed carrying the flag in parades and serving on the honor guard for other fallen veterans. John and Helen enjoyed camping, boating and spending the summers at Silver Lake Campground. He enjoyed following his grandsons' sporting events as well as cheering for the Iowa Hawkeyes and Green Bay Packers.
He is survived by his sons, JC (Teresa) of Thompson, and Jeff (Michele) of Clear Lake; five grandsons, Justin of Lake Mills, Blake (Kiah) of Mason City, Aaron (Kristine) of Lake Mills, and Austin and J.T. of Thompson; a sister, Mary (Dave) Peterson of Lake Mills; nephew, Kris (Jessie) Peterson and their children; niece, Megan (Adam) Ritter and their boys; two sisters-in-law, Ellie Murray and Bev Mathison; aunts and uncles, Harley (Doris) Harms, Dorie Sinnard, Leona Vinz and Linda Harms; as well as numerous cousins.
John was preceded in death by his wife, Helen, in February of this year; his parents, John and Frances; father- and mother-in-law, Earl and Alice Murray; along with several brothers- and sisters-in-law, and aunts and uncles.
Schott Funeral Home in Lake Mills is assisting the family with arrangements. Memorials can be directed to the Otto Chose American Legion Post #235. Online condolences may be left for the family at www.schottfuneralhomes.com
Category:
The Buffalo Center Tribune
Mid-America Publishing
This newspaper is part of the Mid-America Publishing Family. Please visit www.midampublishing.com for more information.