Joan Moss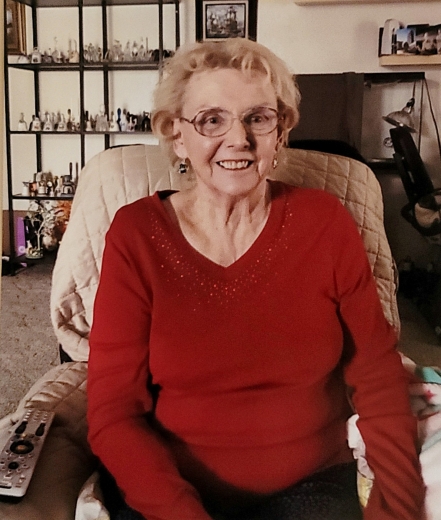 Joan Kathleen (Thompson) Moss, age 85, of Killeen, Texas, passed away in her home on Monday, Aug. 23, 2021.
 She was born in Buffalo Center on May 9, 1936, the daughter of Richard and Esther (Stenerson) Thompson. She graduated from Buffalo Center High School in 1953.
Joan met her husband Leroy Moss, and they were united in marriage on December 22, 1954 at the Bethlehem Lutheran Church in Buffalo Center. Leroy was a soldier in the United States Army, and after many tours in the military, Leroy retired in 1968 and they settled in Washington State. Joan became a nurse and worked in Washington until 1974, until she and Leroy moved back to Buffalo Center and owned the BC Drive-In. After selling the Drive-In, Joan went to work at the Timely Mission Nursing Home as an LPN. She and Leroy also drove Winnebago Motor Homes during this time. Due to health issues, Joan moved from Iowa to Texas in 2013.
Joan enjoyed being a nurse. She loved to sing, cook and was an avid reader. Her pastimes included games, such as Scrabble and Crossword puzzles.
She is survived by five daughters and two sons; Vicky Hollins (James) of Texas, Monica Tyler (Greg) of Minnesota, Robin Daniel of Alabama, Julie Via (Steven) of Missouri, Teri Mitchell of Colorado, Ron Moss (Karen) of Iowa, and Scott Moss of Texas; 15 grandchildren; 22 great-grandchildren; and two great-great grandchildren; sister, Evie Anderson of Minnesota; brother, Ronald Thompson (Barb) of Iowa; and brother-in-law, Dale Moss, of New York.
She was preceded in death by her husband of 47 years; mother and father, Richard and Esther Thompson; sister, Carol Miressi; brother, Larry Thompson; and son-in-law, Glenn Daniel.
Category:
The Buffalo Center Tribune
The Buffalo Center Tribune
PO Box 367
Buffalo Center, IA 50424
Phone: 641-562-2606
Fax: 1-800-340-0805
Email: bctrib@wctatel.net
Mid-America Publishing
This newspaper is part of the Mid-America Publishing Family. Please visit www.midampublishing.com for more information.