Joan Fagen Clement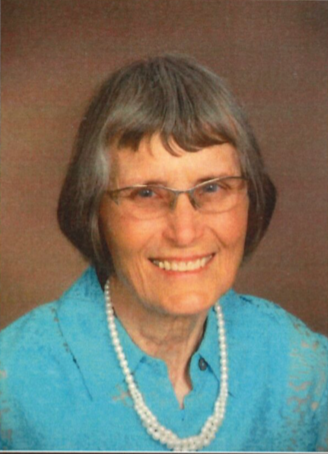 Donna "Joan" Clement, formally of Preston, Minn., left this world on Sept. 26, 2021 for her heavenly home to meet her Savior Jesus Christ.
She was born April 16, 1940 to Walter Jr. and Charlotte (Kirkpatrick). Fagen was one of seven children. She graduated from Sigourney High School in 1957 and then attended business college. She married Michael Clement on June 14, 1958. They lived in southern lowa until moving to the farm near Preston in 1968.
Joan was the Fillmore County Highway Department accountant for 28 years and volunteered as an Emergency Medical Technician for over 21 years.
Joan was passionate about her relationship with Jesus Christ, her family and community. She was an active member of the Marion Road Christian Church where she taught Sunday school and volunteered for anything that needed to be done. She did short-term mission trips and also, she and Mike, inade weekly visits to the homebound church members.
Joan was a loving mother of eight children. She was a cheerful singer of hymns and children's Sunday school songs. She was full of grace and patience and was a wonderful homemaker-cooking, baking (there was always a full cookie jar), piano playing, sewing and crafting. She did not shy away from hard work, and helped on the farm raising chickens, milking cows, baling hay, and harvesting produce from her large garden.
Joan also loved the outdoors and spent countless hours bicycling and cross-country skiing the trails around Preston. She had an adventurous spirit which led her to ride in a hot air balloon and skydive out of an airplane. She enjoyed traveling with family and friends.
Joan is survived by her husband, Michael, of 63 years; her children, Julie (Darrell) Buenger, Kimberlee (Greg) Pile, Cynthia (Todd) Bergland, Pamela (Jerry) Wendt, Lisa (Darren) Ross, David (Lori) Clement, Carol (Bill) Hall, Lindo (Don) Bray; 24 grandchildren, 31 great grandchildren, and one great, great grandchild; siblings, Ann (Richard) Kerkove, Connie (Wayne) Eggleston, Ed (Maggie) Fagen, Wini (Mike) Frances, Mary Joyce (Denny) Johnson, Peter (Sarah) Fagen; many nieces and nephews.
Joan was preceded in death by her parents, grandson, Bryce Clement; son-in-law, Jerry Carter; and sister-in-law, Jennie Fagen.
A special thank you for the loving care that was provided by River Bend Memory Care and Seasons Hospice personnel.
Category:
The Buffalo Center Tribune
The Buffalo Center Tribune
PO Box 367
Buffalo Center, IA 50424
Phone: 641-562-2606
Fax: 1-800-340-0805
Email: bctrib@wctatel.net
Mid-America Publishing
This newspaper is part of the Mid-America Publishing Family. Please visit www.midampublishing.com for more information.