Jeffrey Blome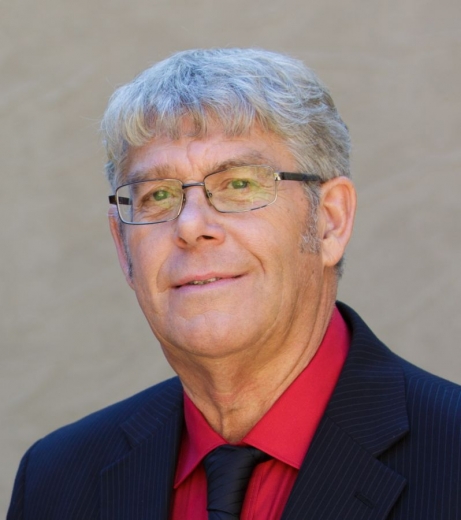 Jeffrey Blome, 73, of Thompson, died Monday, July 19, 2021, in Peoria, Illinois. Funeral services were held at 10:30 a.m. on Monday, July 26, 2021, at the First Congregational Church in Buffalo Center with Pastor Tim Diehl officiating. Burial was in the Graceland Cemetery.
Jeffrey Joe Blome was born August 8, 1947, in Buffalo Center, Iowa, the son of Arlowe and Beverly (Furst) Blome. He grew up in Lakota and graduated from the Lakota High School in 1965. He served in the United States Army for a short time before being honorably discharged due to a medical issue and returning to Lakota to farm.
He was united in marriage to Sharon Hearn Maki in 1966; they later divorced. Jeffrey was later united in marriage to Marvella Stecker on October 4, 1975, in Titonka. After their marriage, they lived in Lakota before moving to Thompson. Jeffrey farmed and later was a truck driver for Hassebroek Trucking, and for the last 23 years he has driven for LB Transport in Buffalo Center.
Jeffrey enjoyed doing carpentry work and always had a remodeling project going on. He also enjoyed landscaping, working in the yard, being in his shop and always enjoyed having coffee with friends – especially Alvin Smidt (Smidty). Most of all, he enjoyed spending time with his family. He was an active member of the First Congregational Church in Buffalo Center.
He is survived by his wife, Marvella Blome of Thompson; children, Marnie (Shawn) Maki of Chisolm, MN; Tiffany (Nicholas) Olson of Thompson; Ryan Blome and girlfriend, Katie Swanson of Mankato, MN; Keely (Seth) Heitland of Tallahassee, FL; grandchildren, Gavin and Caitlin Maki; Aubrey and Ethan Olson; Ellie and Gabe Heitland. Also surviving are siblings, Julie Quebe of Cedar Rapids; Jill (David) Smith of Maricopa, AZ; Doug (Susan) Blome of Des Moines; Terry (Trudy) Blome of Ledyard; Bob Blome of Arizona; Karen (Tim) Fredrickson of Forest City; brother-in-law, Kevin Herberg of Redwood Falls, MN, and numerous nieces and nephews.
He was preceded in death by his parents; step-father, Lynn Gordon; sister, Linda Herberg; sister-in-law, Sandy Blome, and niece, Dana Quebe.
Arrangements were handled by Oakcrest Funeral Services Winter Chapel in Buffalo Center. Condolences may be left at www.oakcrestfuneralservices.com
Category:
The Buffalo Center Tribune
The Buffalo Center Tribune
PO Box 367
Buffalo Center, IA 50424
Phone: 641-562-2606
Fax: 1-800-340-0805
Email: bctrib@wctatel.net
Mid-America Publishing
This newspaper is part of the Mid-America Publishing Family. Please visit www.midampublishing.com for more information.