Jean Helen Swalve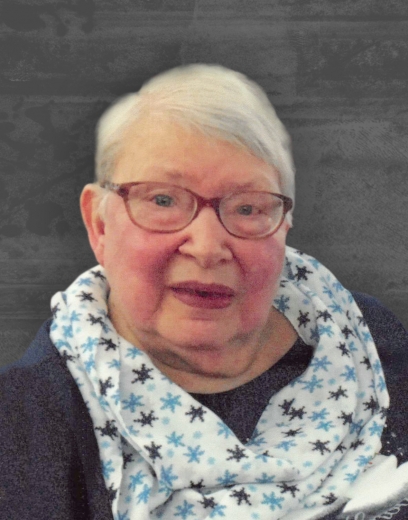 Jean Helen Swalve, age 89, of Mapleton, MN, formerly of Swea City and Buffalo Center, died at Mapleton Community Home in Mapleton, MN on Wednesday, December 9, 2020. A private family service was held on Saturday, December 12, at 1 p.m. at Oakcrest Funeral Services of Buffalo Center with Pastor William Peake officiating.
Jean was born October 20, 1931, in Buffalo Center, the daughter of John and Grace (Ennenga) Wessels. She grew up in Buffalo Center, graduating from Buffalo Center High School. She was married to Arnold Swalve on February 10, 1953 at the Little Brown Church in Nashua.
Prior to marriage, Jean worked at the café in Buffalo Center. She and her husband raised their family on a farm near Buffalo Center. Jean was meticulous about everything. She loved spending time with her family, enjoyed gardening, bird watching, and reading.
Jean moved to Swea City in 2002 to be closer to family. She became a resident of the Mapleton Community Home in Mapleton, MN in 2016.
She is survived by five children: Denny (Bonita) Swalve of Mapleton, MN, Craig (Valarie) Swalve of Garner, Randy (Connie) Swalve of Buffalo Center, Kathy Curtis of Aurelia, and Ron (Laura) Swalve of Swea City; 17 grandchildren; 29 great-grandchildren; a sister-in-law, Patty Swalve of Arkansas; a brother-in-law, Virgil Heesch of Wilmar, MN; and many nieces and nephews.
Jean was preceded in death by her parents; her husband, Arnold on April 15, 1988; a granddaughter, Shannon Swalve; her brother, Jake (Geraldine) Wessels; and her sister, Gretchen (Carl) Boehm.
Online condolences may be made to www.oakcrestfuneralservices.com
Category:
The Buffalo Center Tribune
Mid-America Publishing
This newspaper is part of the Mid-America Publishing Family. Please visit www.midampublishing.com for more information.