Helen Ann Finer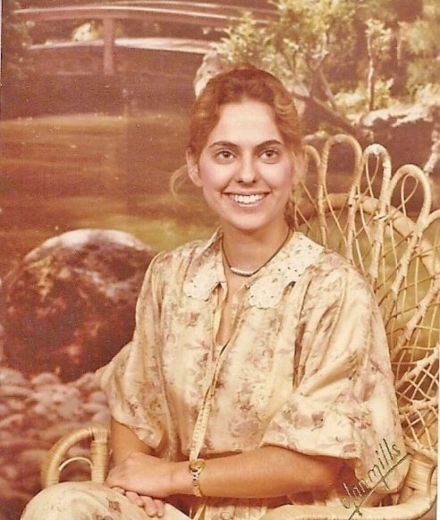 Helen Ann Finer, 61,of Thompson Iowa was surrounded by her family and passed away May 1, 2021 at Hospice of North Iowa in Mason City, Iowa. She was born July 18, 1959 in Moline, Illinois at Moline Public Hospital. She was second of four children to George Kall Jr. and Dorothy Kall. She attended North Scott High three out of four years in high school in Eldridge, Iowa. Helen's senior year she moved schools, and she graduated from Assumption High School in Davenport, Iowa.
Helen enjoyed hobbies of buying/selling on eBay, selling Avon and Helen's sweet treats. She also enjoyed gardening, assisting with farm work, local summer festivals, parades, family vacations at Wisconsin Dells and other water parks. During her job experiences, she enjoyed working for the city government in Davenport and Leland, Iowa. She had many jobs in the medical field throughout the years. Helen enjoyed watching her daughter, Faith, in her track and cross-country events. Helen worked at the Buffalo Center Tribune during her daughter's high school years. No matter how long her workdays were, she would always manage to work ahead to make sure she would be at every single running meet her daughter Faith had, and every singing event. She would support her daughter endlessly, and she would always coach her on how to do better. She always made one thing clear to her daughter: No matter how her race ended or how she sang, she couldn't be more proud as a mom. She enjoyed being with family and helping out the community and church activities. Helen and her husband enjoyed going to the Albert Lea Fair, playing racquetball at the YMCA during family night - until someone got hit in the head with the ball, going on yearly vacations as a family, and helping her daughter with 4-H projects. She was Sunday school superintendent at Bethany Lutheran Church in Thompson, Iowa. She always enjoyed helping kids at church and watching them grow in their faith. She was currently a member at West Prairie Lutheran, rural Leland, Iowa.
Helen was always someone who would find positivity in everything she would do. When she thought her daughter was ever being down on herself, she had influential information to tell her. She would always say, "In your life not everyone is going to like you, and they're not always going to be the nicest people. If you show how positive you can be and how being positive can change the world, your happiness will always overcome their darkness." Sometimes there were moments her daughter would become selfish as we all are sometimes. Helen would always tell her daughter, "someone is always going through something worse than we are. Everyone struggles but if you can help them along the way to make their day even just a little better than you know you've succeeded." Helen always in the darkest moments thought positivity and forgiveness was the key to finding happiness in the world. She will be greatly missed.
Helen is survived by her husband, Wendell Finer, of Thompson, IA; daughter, Faith Finer, currently sophomore at DMACC Ankeny, IA; Mother and Father in-law, Beverly and Keith Finer of Thompson, IA; her siblings, Thomas (Beth) Kall of Athens, TN, George Kall III of Davenport, IA, and Christina (Brian) Crisp of Rock Island, IL, along with many nieces and nephews.
She was preceded in death by her parents, Dorothy Jacobs Kall & George Kall Jr.
A visitation will take place from 5 – 7 PM on Tuesday, May 4, 2021 at the Schott Funeral Home - Mittelstadt Chapel, 902 E. Main St. Lake Mills, IA 50450, and again one hour prior to the service at the church.
A funeral service will be held at 10:30 AM on Wednesday, May 5, 2021 at West Prairie Lutheran Church, 40041 150th Ave. Leland, IA 50453, with Rev. Anthony Scalisi officiating. Burial will follow at Rose Hill Cemetery, Thompson, IA.
If you are unable to attend, the service will be livestreamed to the funeral home website. To view, go to www.schottfuneralhomes.com and click her obituary page. From there, click on the "tribute wall" tab to find the link to the video.
You can contact the family with on-line condolences at: www.schottfuneralhomes.com
Category:
The Buffalo Center Tribune
The Buffalo Center Tribune
PO Box 367
Buffalo Center, IA 50424
Phone: 641-562-2606
Fax: 1-800-340-0805
Email: bctrib@wctatel.net
Mid-America Publishing
This newspaper is part of the Mid-America Publishing Family. Please visit www.midampublishing.com for more information.