Gerald Molksness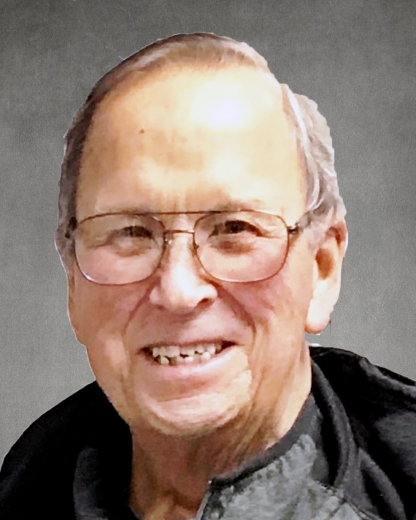 Gerald Molskness, age 78, of Bricelyn, MN, passed away at home surrounded by his loving family on June 20, 2022. Visitation will be held on Thursday, June 23, 2022, from 5-7 p.m. at Bricelyn Lutheran Church. A Celebration of Life Service will be held Friday, June 24, 2022 at 10:30 a.m., at Bricelyn Lutheran Church, with a visitation one hour prior to the service. Burial to follow at Bricelyn Lutheran Cemetery.
Gerald LeRoy Molskness was born September 7, 1943, to Gerhard and Edna (Heggen) Molskness in Buffalo Center.  He grew up on a farm near Rake with six siblings. At age 13, he went to live with, and work for, Orville Hove. Orville was a great mentor to him and helped grow in him a love of farming. Orville and his family had a big impact on Gerald.
After graduation from Bricelyn School, he joined the U.S. Air Force and served from 1962-1966. After serving his country, he returned home to Bricelyn and married Sandy VanHove. To this union, two daughters were born. They made their home in Bricelyn, where they farmed. After Sandy's passing in 1974, he spent the next several years being a dedicated father to his daughters. He then found love again with Ellen and her four sons. After their marriage in 1982, they formed the "Brady Bunch" and lived between their two homes in Elmore, MN and Bricelyn for three years, until transitioning full-time to their newly remodeled home in Bricelyn.
Gerald was passionate about supporting the community and did so by serving in various ways. For many years, he served on the Seely Township Board, the Community Club, as well as serving many roles at church and various other committees and boards.
Gerald had a great love of his church, community, and going to Bud's Cafe, but his greatest love was his family. Gerald never passed up an opportunity to spend time with his family; whether it was Gator rides with the grandkids, running the grain cart tractor, working alongside his boys, or taking our annual hayride around Bricelyn for his birthday. He also enjoyed watching his kids and grandkids in their various activities. Nothing made him happier than when their home was filled with family and laughter.
Gerald is survived by his wife of 40 years, Ellen, of Bricelyn; two daughters, Kay (Mark) Kiewiet of Prior Lake, MN and their children: Corey (Lindsey), Lauren, and Jack; Michelle (David) Johnson of Lakeville, MN and their children: Tristan, Lexi, and Evan; four sons, Darrin (Julie) Jensen of Buffalo Center and their children: Derek, Drew (Rachel), and Luke; Chad Jensen of Minneapolis, MN; Chris (Susan) Jensen of Buffalo Center and their children: Brock, Neely, and Beckett; and Jesse (Ann) Jensen of Buffalo Center and their children: Collin, Carly, and Grant; siblings, Marlin Molskness of Blue Earth, MN, Gene (Carolyn) Molskness of Champlin, MN, Ronnie (Theresa) Molskness of Wamego, KS, Judy Gutzmer of Belle Plaine, MN, and Jane Maronde of Belle Plaine, along with many brothers and sisters-in-law and nieces and nephews.
Gerald is preceded in death by his parents; his first wife, Sandy; and a brother, T.H. Molskness.
Memorial contributions can be made to: Bricelyn Fire Relief Association, P.O. Box 338, Bricelyn, MN 56014 or Bricelyn Lutheran Church, 404 N. Secor St., Bricelyn, MN 56014.
Category:
The Buffalo Center Tribune
The Buffalo Center Tribune
PO Box 367
Buffalo Center, IA 50424
Phone: 641-562-2606
Fax: 1-800-340-0805
Email: bctrib@wctatel.net
Mid-America Publishing
This newspaper is part of the Mid-America Publishing Family. Please visit www.midampublishing.com for more information.