Gary Shropshire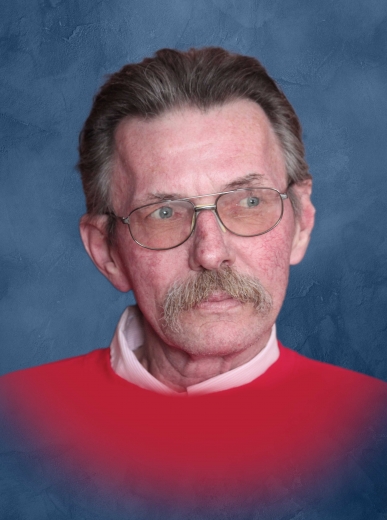 Gary L. Shropshire, age 74 of Thompson, died on Thursday, July 14, 2022 at MercyOne North Iowa Hospice in Mason City. Funeral services will be held at 1:30 p.m. on Wednesday, July 20, 2022, at Bethany Lutheran Church, 183 2nd Ave. E. in Thompson, with Pastor Michael G. Lilienthal officiating. Visitation will be from 11:30 a.m. until 1:30 p.m. at the church on Wednesday.
Burial with military honors will take place in Rose Hill Cemetery, Thompson. The Iowa Patriot Guard Riders will be escorting Gary to the cemetery.
Gary Lee Shropshire was born on June 23, 1948 in Forest City to parents L. Verne and Mable Rose (Olson) Shropshire. According to his brothers, Gary (being the straight forward, to-the-point guy we all knew and loved) couldn't wait to get to the hospital. He was born in the back seat of his parents' Pontiac en route to the hospital. One could argue that his middle name Lee was chosen directly after the town of Leland, where he made his first appearance.
He was baptized and confirmed at Zion Lutheran Church in Thompson. Gary attended school in Thompson and was a dedicated FFA member. He was a 1966 graduate. A short time after graduation, he was drafted into the US Army. He was a member of the HHC 1st Bn (REINF) 3rd Infantry stationed in Fort Meyer, Virginia. During his time in the military, Gary had the responsibility of standing watch over President Dwight D. Eisenhower's casket in the Capitol Rotunda, as well as helping to escort President Lyndon B. Johnson out of office. He was awarded a National Defense Service Medal. Gary was honorably discharged on May 21, 1970.
Following his service, Gary began working at Forester in Forest City. He spent some time in both Colorado and Arizona working in the motor home industry before moving back to Thompson in the early 1980s.
Gary was a pillar of the Thompson community, where he owned his business, Shropshire Lumber, Inc. He served many years as a paramedic for the Thompson Volunteer Ambulance Service. Gary was a true humanitarian. He truly loved helping people. If you didn't have it, or needed it, he made sure you had it. The only thing he ever wanted in return was to see a smile on your face. He helped everyone at every opportunity. Simply put: Gary knew everyone, and everyone knew Gary.
He is survived by his four brothers, Chuck (Joyce) of Crystal Lake, Dennis (Sara) of Thompson, Wayne of Thompson, and Terry of Forest City. There are many nieces and nephews who will remember Uncle Gary with fondness.
He was preceded in death by his parents; niece Lucy Kay; nephew Cory; and a great-niece Ashley.
Schott Funeral Homes-Mittelstadt Chapel is assisting the family. On-line condolences may be left for the family at www.schottfuneralhomes.com
Category:
The Buffalo Center Tribune
The Buffalo Center Tribune
PO Box 367
Buffalo Center, IA 50424
Phone: 641-562-2606
Fax: 1-800-340-0805
Email: bctrib@wctatel.net
Mid-America Publishing
This newspaper is part of the Mid-America Publishing Family. Please visit www.midampublishing.com for more information.