Dorothy Lynn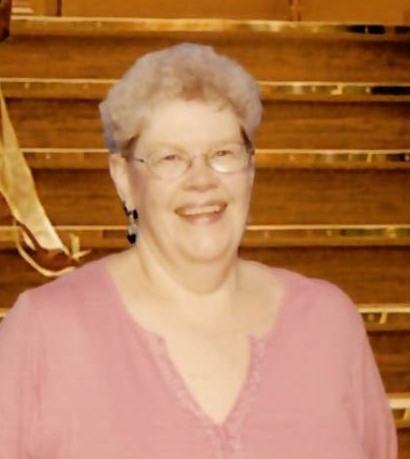 Dorothy I. Linn, age 76, of Battle Lake, MN, passed away on December 9, 2020 at the Evansville Care Center in Evansville, MN. A memorial service will be held at 11 a.m. on Saturday, September 18, 2021 at Zion Lutheran Church in Rake with Rev. Doug Rokke officiating. Burial will be at East Cemetery in Rake, and visitation will be 30 minutes prior to the service.
            Dorothy Isabelle (Larson) Linn was born on September 26, 1944, the daughter of Ralph and Josephine (Hodson) Larson. She was born, confirmed and married at Zion Lutheran Church in Rake, and she graduated from Rake High School in 1962. In 1987, Dorothy married Peter D. Linn and they lived together in Inver Grove Heights, MN. Dorothy retired from PERA (Public Employees Retirement Association) after a long career, at which time they settled in Battle Lake, MN.
            Dorothy loved cooking and being with family. She enjoyed collecting owls. She was an amazing wife and accepted her stepchildren. Dorothy will be dearly missed by her friends and family.
            She is survived by her loving husband, Peter D. Linn; sister, Beverly Mathison of Mankato, MN; brothers, Gordon (Jeanne) Larson of Sandstone, MN and Paul Larson of Mason City; three step-children, Lee Ann Linn (Dave Steinert), Peter S. (Fran) Linn, and Marie (Jim) Odden; seven step grandchildren; 11 step great-grandchildren; and many step nieces and nephews as well as five nephews and their families.
            She is preceded in death by her parents, Josephine and Ralph Larson.
Category:
The Buffalo Center Tribune
The Buffalo Center Tribune
PO Box 367
Buffalo Center, IA 50424
Phone: 641-562-2606
Fax: 1-800-340-0805
Email: bctrib@wctatel.net
Mid-America Publishing
This newspaper is part of the Mid-America Publishing Family. Please visit www.midampublishing.com for more information.