Donna Anderson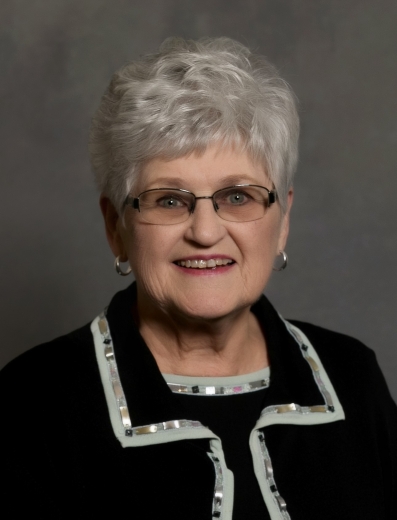 Donna Anderson, age 83, of Blue Earth, MN, passed away surrounded by her family, on Tuesday, April 20, 2021 at Southview Estates in Blue Earth. Funeral services will be held at 11 a.m. on Tuesday, April 27, 2021 at Heartland Retreat in Elmore, MN. Visitation times will be held on Monday from 4-7 p.m. at Patton Funeral Home in Blue Earth, and at Heartland Retreat one hour prior to the service on Tuesday.
Donna was born on December 15, 1937 in Buffalo Center, the daughter of James "Ralph" and Esther (Bosma) Mastin. She graduated from high school in 1955. She was employed at the Blue Earth Hospital for 11 years and continued working there until 1969. She was married to Reynold "Renny" Anderson in 1956. They were blessed with three children: Debra, Diane, and Randy.
She began working at the Blue Earth Valley Telephone Company, now Bevcomm, retiring in 2003 after 34 years of service. She was most recently employed at Patton Funeral Home and Cremation Service as an office assistant for 15 years and also assisted her granddaughter at Heartland Embroidery, both of which she loved dearly. Donna was also a Mary Kay Cosmetic Consultant for 30+ years.
She loved to spend time with her family, grandchildren, and great-grandchildren, and enjoyed many great times at the cabin on Lake Jefferson with them. Donna's hobby was angel figurine and decorative plate collecting. She had many collections that were painted by her favorite artist, Lena Liu. She loved listening to music and always had it playing in her home. Her church was a very important part of her life. She was a longtime member of Trinity Lutheran Church where she was involved in many things, including Worship, Arts & Music, Quilting, Church Council, Ladies Aide of which she was Co-Vice President, and was involved in many of their other activities and fundraisers. Trinity's annual Fair Stand Supper was her brainchild, which she was Chairman of for many years. Her faith in Jesus Christ gave her the hope and courage to fight her battle with cancer.
Donna enjoyed cooking and baking and had become known for her famous Homemade Caramels, which she donated to many fundraisers and shared with her many friends and family. She enjoyed traveling with her husband and friends. Donna and Renny enjoyed many cruises together, including Hawaii, Alaska, Panama Canal, Northeast and Boston, and the Mexican Riviera.
She is survived by her husband of 65 years, Renny, daughter Debra (Dan) Olsen, son, Randy (Debra) Anderson, all of Blue Earth, and daughter, Diane (Gemma) Anderson of West Palm Beach, FL; six grandchildren, Andrew Arends, Adam (Krista) Arends, Ashley (Tyler) Bowman, Amy (Tyler) Kubik, Lissia Anderson Leahn & special friend Joe Perrizo, Chelsey Hledik; two step grandchildren, Tucker (Jodi) Olsen & Kaia (Ryan) Balthazor; nine great-grandchildren, Noah, Gavin, Brooklyn, Emmalee, Branson, Maxwell, Laker, Zander, Hallie, Kash, Amos, Caden, and Baby Kubik due in fall 2021; five step great-grandchildren, Jackson, Cooper, Madelyn, Eleanor, and Raylan; brothers, Roger (Julene) Mastin, and Kenneth (Iona) Mastin; sisters, Sharon Lewis, Janice (Elgene) Darnell, and Judy (Al) Albrecht; sister in law, Joan Hardt; and many nieces, nephews, cousins, and much-loved friends.
She was preceded in death by her parents, Ralph and Esther Mastin; grandparents; father & mother-in-law, Elmer & Harriet Anderson; brother-in-law, Quentin Hardt; great grandson, Miles Arends; and many uncles, aunts, cousins, and dear friends.
May God bless the memory of Donna Anderson. We have not lost her, we know right where she is, and we are thankful for the promise of Heaven.
Patton Funeral Home in Blue Earth is assisting the family with arrangements. Online condolences may be left for the family at www.pattonfh.com
Category:
The Buffalo Center Tribune
The Buffalo Center Tribune
PO Box 367
Buffalo Center, IA 50424
Phone: 641-562-2606
Fax: 1-800-340-0805
Email: bctrib@wctatel.net
Mid-America Publishing
This newspaper is part of the Mid-America Publishing Family. Please visit www.midampublishing.com for more information.