Dennis Knoner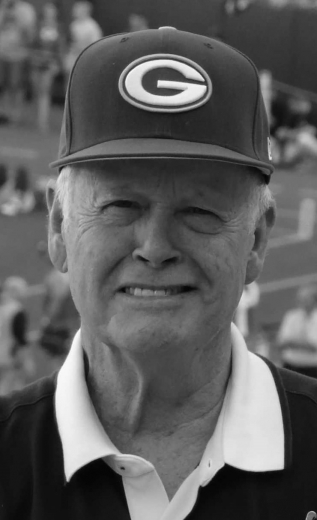 Dennis Edward Knoner, age 83 of Forest City, formerly of rural Swea City, passed away peacefully surrounded by his family on Thursday, June 9, 2022 at his home. A funeral service was held 10:00 a.m., Monday, June 13, 2022 at the First Baptist Church, 15 3rd Ave. N.E., Buffalo Center, with Pastor Larry Gruis officiating. A visitation began at 9:30 a.m. at the church on Monday until service time at the church. Burial was held in Olena Mound Cemetery in Buffalo Center.
Dennis Edward Knoner was born on October 17, 1938 to Edward Knoner and Bernice (Bargar) Knoner.
Dennis graduated from Ledyard High School in 1956. He graduated from John Brown University in 1962 with a degree in Biology and Chemistry, which he used teaching high school science classes. While still teaching high school, Dennis became a farmer on the family farm in Swea City. Farming became his full-time job three years later.
In December of 1960, Dennis married the love of his life, Erika Bakker. After teaching at two schools, in 1964 they settled on the family farm in Swea City. There they raised their two children, Steve and Deb.
Dennis accepted the Lord as his Savior while at the Okoboji Bible Camp when he was twelve. He was baptized in 1959 and became a member of the First Baptist Church in Buffalo Center. Dennis was active as a Sunday School teacher for both children and adults, which he loved. He also enjoyed serving as an AWANA leader. He served on many community boards including Iowa Lakes Electric for twelve years and the North Kossuth school board for twelve years.
Left to cherish his memory are his wife, Erika; son, Steve and wife, Cheryl of Coralville; daughter, Deb of Oak Park, IL. He is also survived by three grandchildren, Aaron, Madeleine and Abigail Knoner; brother, Don and wife Marylyn of Payson, AZ; sister-in-law, Clydell Knoner of Wichita, KS, as well as one niece and three nephews.
Dennis was preceded in death by his parents and one brother, John; his mother-in-law, Magdalena Bakker; brother-in-law, Klaas Bakker, and nephew; Brian Knoner.
Denny will be remembered as an excellent provider, loving husband, father and grandfather and friend to many.
Memorials may be directed to Hospice of North Iowa.
Schott Funeral Homes is assisting the family with arrangements. www.schottfuneralhomes.com
Category:
The Buffalo Center Tribune
Mid-America Publishing
This newspaper is part of the Mid-America Publishing Family. Please visit www.midampublishing.com for more information.