Carol Malmberg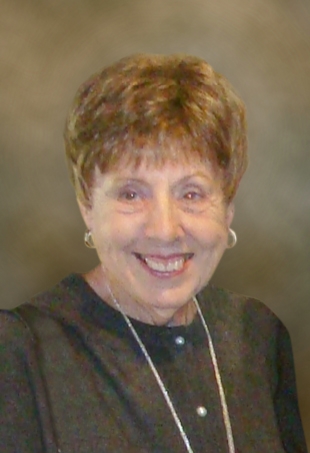 Carol Malmberg, age 83, formerly of Buffalo Center, passed away Saturday, May 1, 2021 after just six days in the hospital from an unexplained seizure.
Carol was born on October 21, 1937 in Blue Earth, MN, the daughter of John, Jr. and Vera Davids. She was born the third of six children. Carol graduated from Buffalo Center High School in 1955. She completed her Teacher Training at Waldorf College, Forest City in 1957. Carol also received her B.S. degree from Mankato State College in Mankato, MN, in 1965. After she graduated from Waldorf, she accepted a position as a first grade teacher in the St. Louis Park, MN, school system, where she taught until her retirement.
She met George Malmberg at a Montgomery Ward store in St. Louis Park, where she had a part-time job. They were married on May 2, 1993. After they had both retired, they bought a home in Pelican Rapids, MN, and a winter home in Spring Valley, FL. Carol and George enjoyed going on many cruises while in Florida for the winter.
Carol loved working in her garden. Her lawn was immaculate and her flowers beautiful; especially her zinnias. She also had elaborate bird feeding stations. They always planted a large garden and enjoyed sharing their bounty with all the neighbors.
In earlier years after school was out, Carol would come back to Buffalo Center for the summer and spend time helping Roy Fisk, the cemetery custodian, mow, trim, and care for the plantings on the cemetery grounds.
Carol loved to go bike riding and taking long walks. She participated in a couple of the very early RAGBRAIs. She also participated in a number of charities that involved long distance bike rides or walks to raise funds, including the Susan G. Komen cancer walk for many years.
She was an avid fan of the Minnesota Twins for many years. Carol had a beautiful voice; she loved to sing and was in her church choir. She especially loved singing the old gospel hymns and would accompany herself on her organ.
Carol is survived by her sister, Violet Baker of Ames; brother, John III of Buffalo Center; two step-granddaughters, Sonya and Natasha Malmberg of the Cities; and many, many nieces, nephews, friends, and neighbors.
Oakcrest Funeral Services in Buffalo Center is assisting the family with arrangements. Online condolences may be left at www.oakcrestfuneralservices.com
Category:
The Buffalo Center Tribune
The Buffalo Center Tribune
PO Box 367
Buffalo Center, IA 50424
Phone: 641-562-2606
Fax: 1-800-340-0805
Email: bctrib@wctatel.net
Mid-America Publishing
This newspaper is part of the Mid-America Publishing Family. Please visit www.midampublishing.com for more information.