Carol Knudson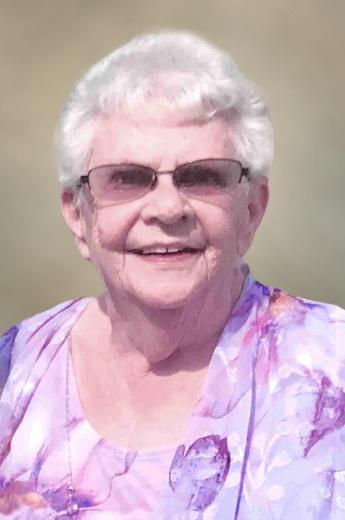 Carol Knudson, age 78, passed away on Friday, December 3, 2021 at the Kossuth Regional Health Center. A memorial service will be held at 2 p.m. on Thursday, December 9, 2021 at Good Hope Lutheran Church in Titonka. Visitation is scheduled from 4 to 7 p.m. on Wednesday, Dec. 8 at Oakcrest Funeral Services in Titonka. Burial will be held at a later date.
Carol "Kari" Jean Knudson was born on May 11, 1943 at home in Turner County, rural Tea, SD, daughter of Henry "Hank" and Mathilda "Matsie" (Van Loh) Muller. She grew up in Sioux Falls, SD, graduating from Sioux Falls High School in 1961. Following high school, she attended Stewarts Cosmetology School and graduated in 1962.
On November 15, 1964 she was united in marriage to Earl Knudson in Sioux Falls. Together they were blessed with four children: Jill, Eric, Julie and Joel. The moved to Buffalo Center in 1969 and then moved to Titonka in 1972. Kari worked for Winnebago for 32 years until her retirement.
Kari enjoyed golfing, fishing, and snowmobiling. She was a life-long bowler and enjoyed spending time with her friends, and she always looked forward to bus tours. Kari especially enjoyed spending time with her grandchildren. She was known for her chili and potato soup. In 1988, Kari, Earl and Eric owned and operated Buffalo Lanes in Buffalo Center. Kari and Earl sold their share to Eric in 2015.
She is survived by her husband of 57 years, Earl of Titonka; children, Jill (James) DeBoef of Rochester, MN, Eric Knudson of Buffalo Center, Julie Knudson of Titonka, Joel Knudson of Titonka; seven grandchildren, Jacob Brockberg, Abbi (Brian) Hjelmeland, Jordan (Nick) Edwards, Diedrich Wempen, Alyssa (Zach) Schleininger, Logan Knudson, Kamden Knudson; one great-granddaughter, Hattie Hjelmeland; sister-in-law, Shirley (Ervin) Jobe of Leavenworth, KS; and many nieces and nephews.
Preceding her in death are her parents; and sisters, Audrey Muller and Patricia (Eldon) Muller-Plucker.
Oakcrest Funeral Services is assisting the family with arrangements. Online condolences may be left for the family at www.oakcrestfuneralservices.com
Category:
The Buffalo Center Tribune
The Buffalo Center Tribune
PO Box 367
Buffalo Center, IA 50424
Phone: 641-562-2606
Fax: 1-800-340-0805
Email: bctrib@wctatel.net
Mid-America Publishing
This newspaper is part of the Mid-America Publishing Family. Please visit www.midampublishing.com for more information.