Arlene Karels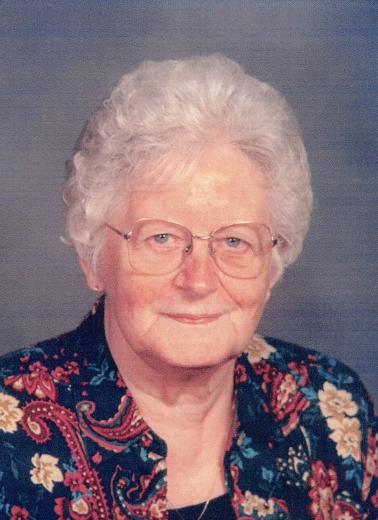 Amanda Arlene Karels, age 94, of Lakota, died Friday, August 28, 2020, at Timely Mission Nursing Home in Buffalo Center. Private family funeral services were held on Tuesday, Sept. 1, at 10:30 a.m. at Oakcrest Funeral Services in Bancroft with Pastor Chad Duffy presiding. Burial was in the Harrison Township Cemetery in Swea City.
Arlene was born Sept. 17, 1925, in Titonka, the last of eleven children born to Edward and Naney Belle (Wise) Hammond.
Arlene was baptized and confirmed at Immanuel Lutheran Church in Swea City. She graduated in 1943 from Swea City High School.
On Oct. 31, 1943, Arlene and Otto Karels were married at Immanuel Lutheran Church. They lived the majority of their married life in Lakota. She worked various jobs and ended her working years as a CNA for 25 plus years.
Arlene was a member of St. Paul Lutheran Church, Lakota. She loved her family, grandchildren, great-grandchildren, her home and her flower gardens. She was well known for her talents of sewing, baking, and crafting.
She is survived by her four children: Linda and Lynn Hertzke of Estherville, Susan and Ronald Spieker of Forest City, Douglas and Pam Karels of Ledyard, Colleen and Roger Perrizo of Delavan, MN; twelve grandchildren: Jared, Andrea, Stacey, Rebecca, Derrick, Kari, Holly, Heidi, Sara, Robert, Janeen and Kristen; and 24 great-grandchildren.
Arlene was preceded in death by her parents; husband, Otto; five brothers; five sisters; and three great-grandchildren.
Oakcrest Funeral Services in Buffalo Center is assisting the family. To leave an online condolence, visit www.oakcrestfuneralservices.com.
Category:
The Buffalo Center Tribune
The Buffalo Center Tribune
PO Box 367
Buffalo Center, IA 50424
Phone: 641-562-2606
Fax: 1-800-340-0805
Email: bctrib@wctatel.net
Mid-America Publishing
This newspaper is part of the Mid-America Publishing Family. Please visit www.midampublishing.com for more information.