Ruth Leibrand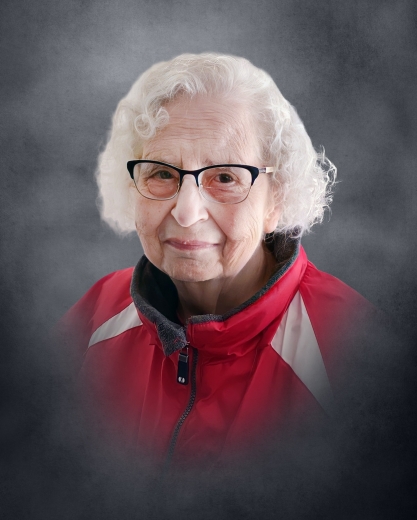 Ruth Elaine Leibrand, 88, of Forest City, went to be with her Lord and Savior on Wednesday, April 27, 2022 at the Hancock County Health Systems hospital in Britt, surrounded by her family.
Funeral services will be held on Thursday, May 5 at 10:30 a.m. at the United Methodist Church, Forest City with Rev. Leslie (Les) Green officiating. Burial will be at Graceland Cemetery, Buffalo Center.
Visitation will be from 5:00 to 7:00 p.m. on Wednesday, May 4 at the Schott Funeral Home, Forest City and one hour prior to the service on Thursday, May 5 from 9:30 – 10:30 a.m. at the United Methodist Church, Forest City.
Ruth Elaine Leibrand was born on February 28, 1934 at the Dolmage Hospital, Buffalo Center. She graduated from Buffalo Center High School in 1951. Ruth was a member of the local 4-H group. She grew up in Buffalo Center but when very young the family briefly lived in the Kossuth County area, Kansas City, and also the Clear Lake/Ventura area.
She was married to Harold Leibrand on January 15, 1954 at Las Vegas, NV and moved to the Long Beach, CA area for three months. In April of 1954, they moved to Fargo-Moorhead, SD where Harold attended Hanson Mechanical School, and they were employed at a motel in Moorhead, MN. In October of 1954, they moved to Forest City. Ruth worked as a waitress at the Bungalow Café, was a stay-at-home mom while the children were young, worked at the Waldorf College ARA Food Services, and then they owned and operated the Longhorn Café in Garner for nine years.
She enjoyed sewing, crocheting, embroidery, puzzles, reading, collecting Santas, and had a love for Christmas. The greatest blessings have been her family and friends, and her eyes sparkled each time grandchildren walked in the room.
She is a member of the Forest City United Methodist Church and has been a long-time servant in helping with Christian ministries with her UMW women – president and circle chair and vice chair with her sister Sharon, the annual church bazaar, and sharing her time and talents. She enjoyed her church family and the children and youth. Jesus Christ is her Lord and Savior, and she prayed daily and often primarily for her family and for the blessings of God in her life.
Her life passion of genealogy began in the 1960s, when a school project for the kids was "digging for family roots." Well, it was so exciting for her that she never stopped! She joined the North Central Iowa Genealogical Society, Mason City in 1970. She was inspired to form and was the President of the Lime Creek Genealogical Society for its entirety (October 16, 1972 to 2004). This group started with those interested in graveyards and tombstones and expanded to researching other historical records.
She was Secretary-Treasurer of the 1976 Winnebago County Bicentennial. She was also active with the Ostfriesen Heritage Society (Germany ancestors). Her home was known as the "Courthouse Annex" for many years. Being the historian that she was, she was recognized by the many opportunities of local groups, television, newspapers and government for her work and love of history. Some highlights include the Forest City 125th Quasquicentennial Celebration, interview with Iowa Public Television, Governor's Volunteer of the Year award in 2012, Puckerbrush Grand Marshall 2012, and has been a life member of the Winnebago Historical Society. This 60-year journey began with Ruth and later included her good friend Carol Whiteis. Her dream came true with the creation of the Leibrand/Whiteis Research Center located at the Mansion Museum, Forest City.
She is survived by 3 children; 1 brother; 5 sisters; 4 beloved friends; 12 grandchildren; 16 great grandchildren and 2 great-great grandchildren: Son, Leslie Leibrand and wife Belinda of Crystal Lake; daughter, Lorrie Tritch and husband Michael of Indianola; daughter, Patti Faugstad and husband Paul of Buffalo Center; brother Dave Friesenborg of Bartow, FL; sister Patsy Sorenson and husband Almon of Adams, MN; sister Marjorie Mutschler of Kiester, MN; sister Arliss Rich of Algona; sister Sharon Nerdig of Forest City; sister Beverly Jutting and husband Roger of Chandler, AZ; best friends like sister and brother Bonnie and Vern Peterson of Forest City; beloved friendship and like sister Carol Whiteis of Forest City; beloved friendship and like sister Sally Larson of Forest City.
Grandchildren Harmonica Haan and friend Jerry Ayers; Andy Leibrand; Tom and Emma Eastvold with her great grandchildren Anna and Lydia; Joseph and Bri Lester with her great grandchildren Mason, Asa, Ava, Kyson, Sjon; Joshua Lester; Jesse Hoff and friend Crystal Servantez and her great grandchildren Austen, Gabby, Rilynn, Jayden, Amara; Jamie Hoff and friend Angel Perez with her great grandchildren Raven, Jordynn, Buxton; great grandchild Kelli Hill and friend Jake Ray with her great-great grandchildren Josie, Maverick. Grandchildren Phillip and Kristi Trimble with her great grandchildren Bennet, Aiden, Liam, Emarise; Nicole Schmieder and friend Jamie Johll with her great grandchildren Brayden Schmieder, Makinna, Mya, Cade; Shelby Trimble with friend Daren Outt with her great grandchildren Braxton, Macie. Grandchild Austin Tritch. Grandchild Spenser Larson.
She is preceded in death by her husband, Harold; her parents Lynn Friesenborg, Darlene Adams (Potter-Friesenborg), Harry Adams; brother and sister-in-law Richard and Murrill Adams and baby sister Gladys Mae.
Memorial donations may be given to the Leibrand/Whiteis Research Library or the Forest City First United Methodist Church or a giving of your choice.
Schott Funeral Home of Forest City is assisting the family with arrangements. http://www.schottfuneralhomes.com/
Category:
The Buffalo Center Tribune
The Buffalo Center Tribune
PO Box 367
Buffalo Center, IA 50424
Phone: 641-562-2606
Fax: 1-800-340-0805
Email: bctrib@wctatel.net
Mid-America Publishing
This newspaper is part of the Mid-America Publishing Family. Please visit www.midampublishing.com for more information.