Roger Halverson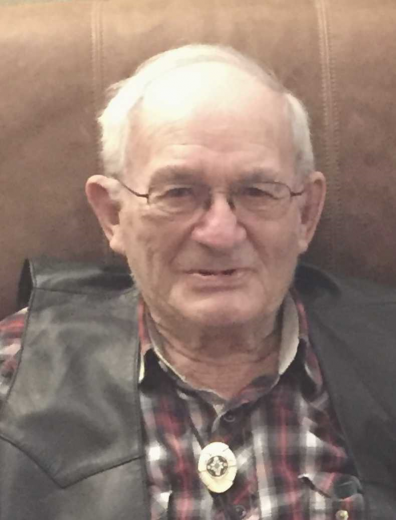 Roger Lee Halverson, a life-long resident of Winnebago County, passed away on Tuesday, September 20, 2022 at the Lake Mills Care Center in Lake Mills..
A memorial service will be held at 2:00 p.m. on Saturday, October 1, 2022 at Trinity Lutheran Church, 10681 500th Street, rural Thompson, with Pastor Peg Marose officiating. Visitation will be one hour prior to the service time at Trinity Lutheran Church. Inurnment will be in the Trinity Lutheran Church Cemetery.
Roger Lee Halverson was born on April 16, 1924, to Herman and Evelyn (Lee) Halverson. His maternal grandfather was Dr. Gisle M. Lee, one of Thompson's first doctors. Roger attended Linden Township School before graduating from Thompson Community School in 1942.  
He spent the next years farming with his family before marrying Lois Marie Gjerstad on May 30, 1952. The couple farmed land in Buffalo Center until 1963, when they purchased a farm six miles north of Thompson.  
Roger farmed with his father and brothers as well as raising hogs and having dairy cattle. He was a farmer his entire life, from boyhood until he retired at age 71. He would always take a drive in the evening to check on his crops and took pride in doing the best job of farming that he could. Roger always had horses and ponies on the farm, and developed an interest in Sicilian donkeys and other exotic animals. He loved to attend the exotic animal sales in various parts of the Midwest as well as rodeos. Roger and Lois also enjoyed traveling and went on many bus tours around the United States. Roger was an active member of Trinity Lutheran Church and served on the church board for many years. He was also a 40-plus year member of the Lions Club.
Roger is survived by four children, Mary Higdon (Lee) of Allen, TX, Thomas Halverson (Julie) of Independence, Bonnie Redepenning (Steven) of Irving, TX, and Susan Bergquist (Mark) of Bloomington, MN. He was the proud grandfather of ten, and great-grandfather of three. He was preceded in death by his wife Lois, a daughter, Sally Sue, his parents, and two brothers.
Category:
The Buffalo Center Tribune
The Buffalo Center Tribune
PO Box 367
Buffalo Center, IA 50424
Phone: 641-562-2606
Fax: 1-800-340-0805
Email: bctrib@wctatel.net
Mid-America Publishing
This newspaper is part of the Mid-America Publishing Family. Please visit www.midampublishing.com for more information.