Richard Thomsen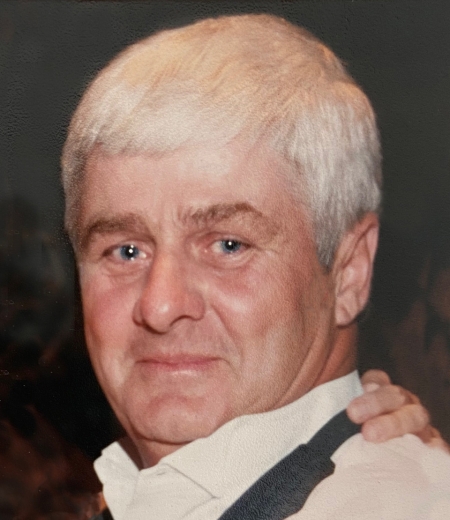 Richard "Butch" Nickolas Thomsen, age 75, passed away on February 12, 2022. A Celebration of Butch's Life will take place on Friday, February 25 at Lutheran Church of Hope in West Des Moines. Visitation starts at 10:00 a.m. with the service at 11:00 a.m. The link to the livestream for the Celebration of Life is https://hopeline.tv/specialevents. Interment with military honors will take place at Iowa Veterans Cemetery on March 11, 2022.
He was born on January 18, 1947, to Nick and Edna Thomsen while the family was living on a farm near Wesley. Not long after he was born, his sister, Marlene, looked into his crib and said, "He looks like a Butch". It stuck. 
Growing up, Butch had a talent of finding plenty to do on his parents' homestead near Lakota. He was armed with stories of jumping bikes off hog house roofs and finding mischief with his sister, Joyce. In high school, he raised livestock for the 4H County Fair. He loved playing basketball for the Lakota Eagles, practicing with his sister, Karen, who sharpened his skills through her own basketball prowess. He joined the US Air Force in 1966. While in Vietnam, he served as a crew chief on the C-130 Hercules and the OV-10 Bronco. After serving four years, he was fortunate to return home to the United States.
Once back in Iowa, Butch began his farming career - later farming with his brother Larry's son, Shawn. After years of being a bachelor, he met Barbara on a blind date arranged by his sister, Charlene, and a teaching colleague of Barb's. In 1996, they married in Thompson and Butch gained 2 daughters, Lori and Lisa. The girls also gained someone who would become one of the most important men in their lives.
In 2014, he retired from farming near Buffalo Center and moved to an acreage just west of Des Moines. Butch spent his time golfing, working around the acreage, trying to outsmart the many raccoons that insisted on visiting the deck, and enjoying time with his four grandkids: Aidan, Cole, Hadlei and Harper.
Butch and Barb enjoyed their travels together and spent their winters in Green Valley, AZ, where they had formed some cherished friendships. He was always ready for a golf outing, a competitive game of Aggravation, or a social visit on the patio. 
Left to hold dear to his memory are his wife, Barbara; daughter, Lorelei (Brian) and their sons, Aidan and Cole; daughter, Lisa and her daughters, Hadlei and Harper; sisters, Karen Larson, Charlene (Garry) Spear, Marlene (Bob) Sheldahl; in-laws, Bill Hensyel, Marlys Hocker, Karen (Rudy) Campero + Paul Boomgarden; and many beloved nieces and nephews.
Memorials may be directed to One Vision (Opportunity Village) in Clear Lake, Iowa.
Category:
The Buffalo Center Tribune
The Buffalo Center Tribune
PO Box 367
Buffalo Center, IA 50424
Phone: 641-562-2606
Fax: 1-800-340-0805
Email: bctrib@wctatel.net
Mid-America Publishing
This newspaper is part of the Mid-America Publishing Family. Please visit www.midampublishing.com for more information.