Michael Kemming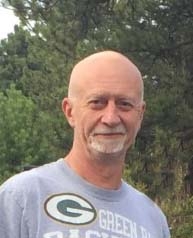 Michael R. Kemming, 65, of Waverly, passed away on Wednesday, May 11, 2022, of natural causes at his home. According to his wishes, Mike's body has been cremated. There was a Celebration of Life Gathering from 4:00 to 7:00 p.m. on Tuesday, May 17, 2022, at Kaiser-Corson Funeral Home in Waverly, with honors provided by Waterloo Fire Rescue Honor Guard.
Mike was born on July 26, 1956, in Waverly, the son of Margaret Johanna (Boldt) and Chris L. Kemming. He graduated from Waverly-Shell Rock High School in 1974. While in high school, Mike worked at the Bob Schwartz Standard Gas Station. On August 17, 1991, Mike was united in marriage to Kathy Marie Quamme in Rake. Mike started his career as a firefighter with the Waverly Fire Department and continued his career with the Waterloo Fire Department in 1978. He retired on September 29, 2016.  
Mike was a proud member of the Waterloo Professional Fire Fighters IAFC Local #66. He made lifelong friends during 38 years on the job. He enjoyed fishing, music, and was an avid reader. He spent his retirement going to the gym and taking care of his dogs Max and Bella. He was very close with his siblings as they always cared for and supported one another. After being diagnosed with an autoimmune disease in 2021, he physically slowed down. However, he never lost his positive nature and willingness to socialize with family and friends.
Mike is survived by his wife, Kathy; his daughter, Kaylee Kemming of Waterloo; his son, Chris Kemming of Rochester, MN; two brothers, Richard Kemming and Steve (Becky) Kemming, both of Waverly; sisters, Becky (Jerry) Wyatt of Waverly and Bonnie Calton of Coralville; mother-in-law, Julie Quamme from Rake; sisters-in-law, Amy (Joe) Olinger from Mankato, MN, and Marcia (Darren) Corson from Cedar Falls; and several nieces and nephews. He was preceded in death by his parents; sister, Jane Kemming; father-in-law, Bennett Quamme; and brother-in-law, John Calton.
In lieu of flowers, memorials may be directed to Mike's family for later designation, and online condolences may be left at www.kaisercorson.com
Category:
The Buffalo Center Tribune
The Buffalo Center Tribune
PO Box 367
Buffalo Center, IA 50424
Phone: 641-562-2606
Fax: 1-800-340-0805
Email: bctrib@wctatel.net
Mid-America Publishing
This newspaper is part of the Mid-America Publishing Family. Please visit www.midampublishing.com for more information.