Maydele Matheson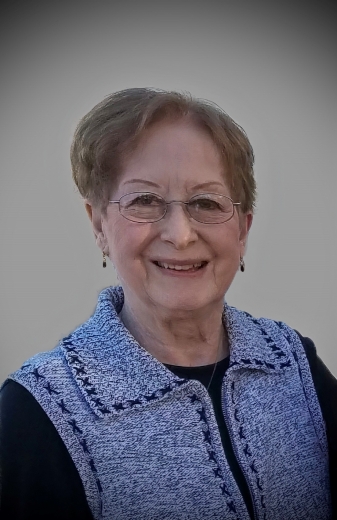 Maydele F. Matheson, age 87, of Fairmont, MN, went home to Jesus on Sept. 26, 2022. She passed away
peacefully at Mayo Clinic Health System in Mankato from congestive heart failure.  
Funeral service was at 11:00 a.m. on Thursday, Sept. 29, at Zion Lutheran Church in Rake, with
visitation at 10:00 a.m. Interment was held at West Cemetery in Rake, next to her parents.
Maydele graduated from the Rake High School in 1954.  She left the farm in 1960, moved to
Minneapolis and fell in love with the city. She worked in a variety of administrative roles until she landed
a job working as a medical sterilization technician for Hennepin County Medical Center until her
retirement in 2000. She returned to Rake to care for her mother, and then moved to Fairmont in 2005.
She was an active walker and loved the outdoors.  She was an enthusiastic Vikings fan, and no one could
replicate her popcorn cake, a Christmas favorite.
Maydele possessed an independent streak and a self-reliant attitude. She lived on her own for 40 years
in downtown Minneapolis navigating public transportation like a pro. She will be remembered for her
quiet smile, a quick laugh and easy-going demeanor. She attended Fairmont Baptist Church, Bethel Church in Fairmont and was a former member of Zion Lutheran Church in Rake.
Maydele is survived by her brothers Dale (Jeanette) Matheson; Bennett Matheson; Randy (Beth)
Matheson, many nieces and nephews, cousins and other family and friends.
She is preceded in death by her parents, Edgar and Gudrun Matheson; brother, Everett Matheson; and
sister Karen (Matheson) Wickline.
Category:
The Buffalo Center Tribune
The Buffalo Center Tribune
PO Box 367
Buffalo Center, IA 50424
Phone: 641-562-2606
Fax: 1-800-340-0805
Email: bctrib@wctatel.net
Mid-America Publishing
This newspaper is part of the Mid-America Publishing Family. Please visit www.midampublishing.com for more information.