Joyce Ann Hofbauer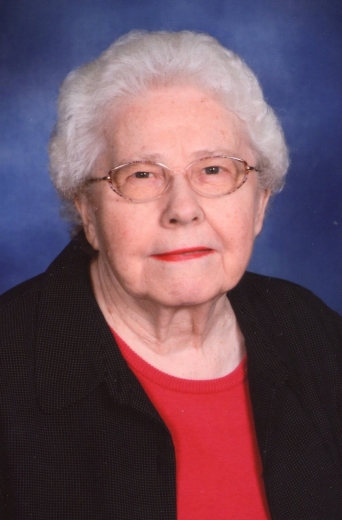 Joyce Ann Hofbauer, age 81 of Buffalo Center, passed away peacefully on Thursday, October 13,
2022 at Mercy One Mercy Medical Center North Iowa in Mason City.
Visitation for Joyce will be held from 5:00 – 7:00 p.m. on Tuesday, October 18, at St Paul
Lutheran Church. The funeral service will be held at 10:30 a.m. Wednesday, October 19, at St Paul Lutheran
Church in Lakota, with Pastor Chad Duffy officiating. Burial will be held in St. Matthews Cemetery, rural Buffalo Center, Iowa.
Joyce Ann Hofbauer was born August 20, 1941 in Buffalo Center, IA the daughter of William and
Anna (Maass) Blome. She attended country school until 8th grade and then attended school in Lakota,
graduating from Lakota High School in 1959. She continued her education in Mankato, MN. She
worked in bookkeeping in Minnesota before moving to Buffalo Center. Joyce was married to Edward
Wirtjes for a short time until his unexpected death. Joyce was remarried to James Hofbauer on
August 7, 1993 at St Paul Lutheran Church in Lakota. Joyce worked for over 20 years at the Timely
Mission Nursing Home, a career she enjoyed until her health forced her to retire.
Joyce was very particular, she kept her home spotless, was a great cook, and she was known for her
famous angel food cake. She was known for being a local historian, clipping newspaper articles and
staying current on local family genealogy. She enjoyed reading and writing, especially her
handwritten notes and letters. You often could find Joyce in the spring and fall driving the countryside
checking up on the farmers work and her farmland of which she was proud of. Church was very
important to Joyce, She was a long-time member of St Paul Lutheran Church in Lakota in which she
was very proud of. Joyce will be deeply missed by all who knew and loved her.
She is survived by her husband, Jim Hofbauer of Buffalo Center; step-sons, Rick (Kathy) Hofbauer of
Buffalo Center, and Jay Hofbauer of Waukee; step-grandchildren, Nik (Jaz) Hofbauer, Josh
Hofbauer and Christian and Elijah Hofbauer; two great-grandchildren, Kove and Ozzy Hofbauer,
along with many relatives and a host of friends.
Joyce was preceded in death by her parents; sister, Dorothy Blome and her first husband, Edward
Wirtjes.
In lieu of flowers, memorials may be directed to the Buffalo Center Ambulance or the memorial of the
donor's choice.
You can contact the family with on-line condolences at:
Category:
The Buffalo Center Tribune
The Buffalo Center Tribune
PO Box 367
Buffalo Center, IA 50424
Phone: 641-562-2606
Fax: 1-800-340-0805
Email: bctrib@wctatel.net
Mid-America Publishing
This newspaper is part of the Mid-America Publishing Family. Please visit www.midampublishing.com for more information.