Jimmy Janssen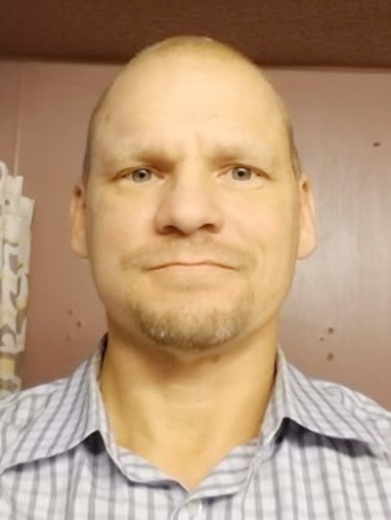 Jimmy Janssen, age 49, of Wayland, passed away on Thursday, April 21, 2022 at his home in Wayland. Funeral services will be at 1:00 p.m. on Thursday, April 28 at Good Hope Lutheran Church in Titonka. Visitation will be Wednesday, April 27 from 4:00 – 7:00 p.m. at the church.
Jimmy Scott Janssen, the son of Leroy and Barbara (Torrence) Janssen, was born on February 19, 1973 in Nuremberg, Germany. While he was a junior in high school, he began Army basic training and served as a food service specialist in the National Guard. He graduated from Algona High School in 1992. Following graduation, he attended Southwestern Tech College, graduating in 1997.
Jimmy was a member of Good Hope Lutheran Church, and after his move to Wayland, he was a member of Bethel Church of Wayland. Jimmy loved working on vehicles and spending time with his family; especially his children.
Left to cherish Jimmy's memory are his children, James Janssen of Cedar Falls, Dustin Janssen of Waterloo, Jenna Janssen of Independence, WI, and Bryce Janssen of Wayland; his parents, Leroy and Barbara Janssen of Titonka; and brothers, Doug Janssen of Titonka, Christopher Janssen of Sheffield, and Brian Janssen of Titonka. He was proceeded in death by his grandparents.
Lentz Funeral Home of Algona is assisting the family. www.lentzfuneralhome.com
Category:
The Buffalo Center Tribune
Mid-America Publishing
This newspaper is part of the Mid-America Publishing Family. Please visit www.midampublishing.com for more information.