James "Jim" Bruer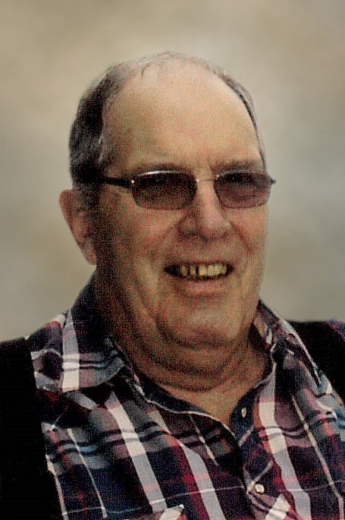 James "Jim" Bruer, passed away September 23, 2022 at Northwest Abbot in Minneapolis, MN at
the age of 81.
A private graveside service will be held at St. Paul Lutheran Cemetery in Lakota.
James John Bruer was born November 25, 1940 in Buffalo Center, son of Peter and Lenora (Meyer)
Bruer. He grew up in Lakota and attended Lakota High School through the 10th grade. He then
joined the Air Force in 1958,  obtained his GED, and years later was honorably
discharged in 1964.
Jim married the love of his life, Alice Karels, at St. Paul Lutheran Church in Lakota on December 28, 1963. Jim and Alice were blessed with two children, James and Heidi. He worked on the road first, and then drove for Bob Price. Jim enjoyed being a part of the Lakota Legion and being a member at St. Paul Lutheran Church. He also enjoyed watching TV in his free time.
He is survived by his wife, of 58 years, Alice of Lakota; son, James (Jamie) Bruer Jr. of Ames; daughter, Heidi (Bruce) Matson of Buffalo Center; grandchildren, Amber (Phil) Jacobs, Natasha (Jacob) Timm, and
Jesse Bruer; great-grandchildren Jordan and Colin Jacobs; step-grandchildren, Aaron Keiser, and Jason (Amy) Keiser and great step-grandchildren, William and Thomas Keiser brother-in-law Lowell Wascher of
Helena, Montana and sister-in-law Arlene Meyer of Lakota and a niece and nephews.
He is preceded in death by his parents, sister Lois Wascher, brothers-in-law Arnold (Geraldine) Karels
and Dean Meyer.
Category:
The Buffalo Center Tribune
The Buffalo Center Tribune
PO Box 367
Buffalo Center, IA 50424
Phone: 641-562-2606
Fax: 1-800-340-0805
Email: bctrib@wctatel.net
Mid-America Publishing
This newspaper is part of the Mid-America Publishing Family. Please visit www.midampublishing.com for more information.