Dick Swenson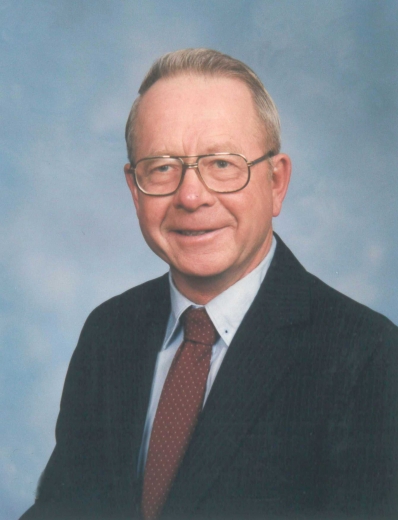 Dick J. Swenson, age 88 of Thompson, Iowa, died on Friday, October 28, 2022 at the Lake Mills Care Center.
Funeral services for Dick Swenson were held at 10:30 a.m. on Monday, October 31, at Bethlehem Lutheran Church, in Buffalo Center, with Pastor Eric Hullstrom officiating. Burial took place in Rose Hill Cemetery in Thompson, with military honors conducted by the Otto Chose American Legion Post #235 from Lake Mills. Visitation was held at 9:00 a.m. on Monday.
Dick J. Swenson was born August 9, 1934 at his home near Crystal Lake, IA to parents Adolph and Rose (Hill) Swenson. He was baptized and confirmed at West Prairie Lutheran Church, rural Leland.
He was a life-long resident of Thompson. Dick attended his first five years of school in country school Bergen #5, and then entered Thompson Public School in the 6th grade. He graduated in 1953.
After graduation, he was drafted into the United States Army serving from 1957 to 1959 and was stationed in Germany. Following his honorable discharge, Dick worked at Farmers Co-op Elevator, then at
Winnebago Industries, and then for the Winnebago County road maintenance where he hauled gravel and plowed a lot of snow.
In 1959, after his tour of duty, he met a young lady from Minneapolis, Ardis Peterson, the daughter of Herbert and Dena (Halvorson) Peterson, and the two were united in marriage on April 23, 1960 at Somber
Evangelical Lutheran Church in rural Lake Mills. The couple was blessed with two sons: Michael Dick and John Mark, and they recently celebrated their 62nd wedding anniversary. Dick and Ardis loved Thompson
and made it their home. They were avid campers, traveling to many different campgrounds, and in more recent years, they enjoyed taking bus trips together. Dick was a very talented musician, playing the harmonica for years. He was self-taught and learned to play by ear, having never read music. Dick entered the Lake Mills Care Center on April 4, 2018. He will be missed for his quiet and gentle demeanor as well as his dedicated work ethic.
Survivors include his wife Ardis of Thompson; daughter-in-law Joan (Brennan) Swenson of West Des Moines, IA; and two grandchildren John Brennan Swenson and Annika Rose Swenson, both students at the University of Iowa in Iowa City. He is also survived by a brother Ade and his wife Anne Swenson of Thompson; as well as many nieces, nephews, and extended relatives.
Dick was preceded in death by his parents Adolph and Rose Swenson; both sons, John Mark Swenson at 12 days of age, and Michael Dick Swenson at 56 years of age; two brothers, Don Swenson and Alan Swenson; an infant sister Betty Ann Swenson; and his in-laws, Herbert and Dena (Halvorson) Peterson. Blessed be his memory.
The family suggests that memorials be directed to St. Croix Hospice, 302 N. Grand Ave., Suite 5, Charles City, IA 50616; or to Samaritan's Purse, PO Box 3000, Boone, NC 28607. Schott Funeral Homes-Mittelstadt Chapel is assisting the family with arrangements.
You can contact the family with on-line condolences at:
www.schottfuneralhomes.com
 
Category:
The Buffalo Center Tribune
The Buffalo Center Tribune
PO Box 367
Buffalo Center, IA 50424
Phone: 641-562-2606
Fax: 1-800-340-0805
Email: bctrib@wctatel.net
Mid-America Publishing
This newspaper is part of the Mid-America Publishing Family. Please visit www.midampublishing.com for more information.