Diane Wessels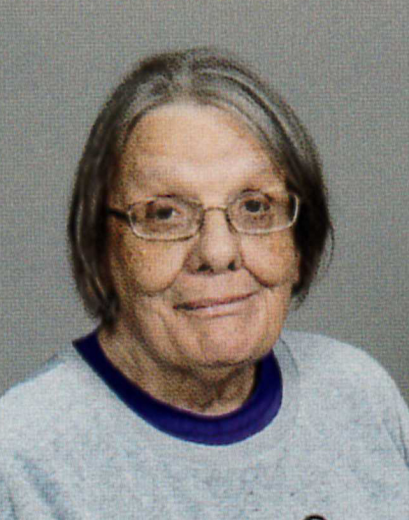 Diane Wessels, 77, of Britt, passed away on Monday, September 12, 2022 at the Westview Care Center in Britt. Funeral services were held on Friday, September 16, 2022 at 2:30 p.m. at the Evangelical Free Church, 810 2nd Avenue NW in Britt, with Pastor Steve Couch officiating. Burial took place at Graceland Cemetery in Buffalo Center. Visitation was held on Friday, September 16, 2022 from 1:30 – 2:30 p.m. at Evangelical Free Church, 810 2nd Avenue NW in Britt.
Diane was born August 27, 1945, in Buffalo Center, to Irwin and Selma (Teigen) Wessels. She was welcomed by three older sisters, Juanita, Elaine, and Clarice. They grew up on a farm northeast of Buffalo Center, where Diane enjoyed playing with the animals and climbing trees. She loved being outdoors.
Diane graduated from Buffalo Center High School in 1963. Classmates remember her as always being the smartest one in class and always reading. She participated in music and athletics and was a class officer. Three of the friends that she grew up with recall the slumber parties at her house and still keep in touch. Diane graduated from Augustana College in Sioux Falls, SD, with a teaching certificate. She taught high school until illness forced her to retire.
Diane struggled with her illness the rest of her life. She was privileged to participate in Special Olympics and received 13 gold medals, one silver medal, and one bronze medal for her prowess in swimming.
Diane remained an avid reader throughout her life. She was a frequent visitor to the library and was surrounded by books in her home. She was usually reading more than one at a time, many of them thick ones that were beyond the average reader's interest. She also enjoyed word searches and adult coloring.
Diane is survived by her sisters, Elaine Wessels Skaar of MN, and Clarice Wessels of Britt, and nieces and nephews. She was preceded in death by her parents and her sister Juanita.
Category:
The Buffalo Center Tribune
Mid-America Publishing
This newspaper is part of the Mid-America Publishing Family. Please visit www.midampublishing.com for more information.