Dennis Lunning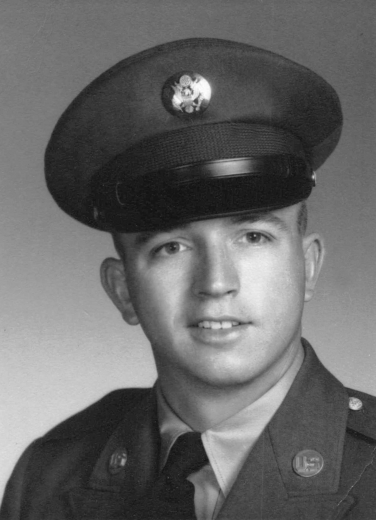 Dennis Lunning died Friday, October 27, 2023, leaving behind a legacy of deep-rooted pride in his Norwegian Heritage, at his home in Woden. He was 86.
A graveside service was held at 11:00 a.m. on Monday, October 30, 2023 at the Bricelyn Lutheran Cemetery in Bricelyn, MN. A luncheon followed the graveside service at Zion Lutheran Church in Rake. In lieu of flowers, memorial donations may be to the American Cancer Society in Dennis' name.
Dennis Dean Lunning was born on August 28, 1937, in Buffalo Center. He was the cherished son of Mervin and Edna (Tollagson) Lunning. Dennis was a testament to his Norwegian ancestry, proudly carrying on the traditions and values of his heritage throughout his life. He grew up in Rake where he attended school, playing football and baseball. Dennis was confirmed at Zion Lutheran Church in Rake in 1954. He graduated from Rake High School in 1957.
Following high school, Dennis worked for Rock Island Railroad as a section laborer and brakeman around the Bricelyn area. On July 13, 1958, he was united in marriage to Joanne Jasperson at Bricelyn Lutheran Church. Following their marriage, they moved to Bakersfield, CA, and he was a fireman for the southern pacific. In 1960, after six weeks of living in California, he was drafted in the United States Army and served 17 months in Korea. He trained for the frontline but had a skill for typing, so he worked in the office while serving time in Korea. Dennis was Honorably discharged in 1962 and continued to work for the railroad in California.
In 1965, they made their home in Minnesota, and Dennis began farming in Browerville, MN. In 1975, they made their home in Eagle Bend, MN, and Dennis continued farming.
Dennis' love was the land, where he was known as a dedicated and proud farmer. With unwavering commitment, he nurtured the soil and cultivated bountiful harvests. When he wasn't working the fields, Dennis found solace at his cabin and adventure by the water's edge, indulging his love for fishing. The serene moments spent waiting for the perfect catch were his escape from the demands of the world.
Sports played an enormous role in Dennis' life. His athletic spirit shone brightly, evident through his love for bowling, football, baseball, tractor pulling, and horseshoes. At one point, he even achieved the esteemed title of Minnesota's Senior Champion in horseshoe pitching. His competitive nature and enthusiasm for these games brought joy and camaraderie to all who joined him on the field or in the alley. He was an avid Minnesota Vikings fan.
Dennis was not only an athlete but also a devoted sports parent. He found immense joy in watching his children participate in their sporting events, cheering them on with the same passion and enthusiasm he brought to his own games. He was very proud of his family.
In 1997, Dennis and Joanne moved to Clarissa, MN. His talents extended far beyond his professional life. He was a gifted individual, capable of accomplishing nearly anything he set his mind to. His skills were many, and his willingness to help others was boundless. He worked as a sub mail carrier for several years and delivered rural routes. He also drove kids in the school van. In 2008, Dennis and Joanne retired and moved to Woden.
He is survived by his wife of 65 years, Joanne of Woden, IA; children, Susan (Patrick Palmersheim) Lunning of West Des Moines, Daniel (Julie) Lunning of St. Cloud, MN, Darin (Tammy) Lunning of Cape Coral, FL; eight grandchildren, Angela (Wayne) Conley, Mitchell Peterson, Brenton (Kayla) Marcum, Sena, Ethan, and Eliana Lunning, Jakob and Gavin Lunning; three great-grandchildren, Reagan, Aaron, and Grace Conley; cousins, Wayne (Jeanne) Tollagson, and Sharon Vrieze; and numerous nieces and nephews.
Preceding him in death are his parents, Mervin and Edna Lunning; paternal grandparents, Maynard and Anna Lunning; maternal grandparents, Carl and Sena Tollagson; mother-in-law, Mildred Kortes; father-in-law, Joseph Jasperson; siblings, Sandi Schiele, Janet Mosser, Cheryl Hayes, Douglas Lunning; and niece, Dawn Lunning.
Online condolences may be left at www.oakcrestfuneralservices.com
Category:
The Buffalo Center Tribune
Mid-America Publishing
This newspaper is part of the Mid-America Publishing Family. Please visit www.midampublishing.com for more information.