Ann Steenhard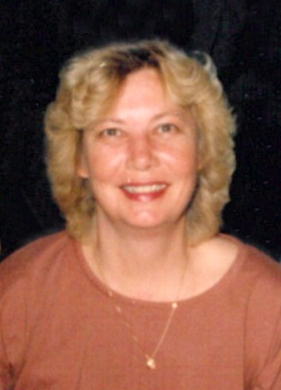 Ann Steenhard, 66, of St. Paul, MN died Saturday, Jan. 8, 2022 at the Regions Hospital in St. Paul. A memorial service will be held at 11:00 a.m. on Saturday, May 14, 2022, at St. Paul Lutheran Church in Lakota. Visitation will be held one hour prior. Inurnment will be held in Maple Hill Cemetery. The memorial service will be live-streamed on Oakcrest Funeral Services' Facebook page at https://www.facebook.com/oakcrestfuneralservices.
Ann Elizabeth Steenhard was born September 13, 1955, the daughter of Henry and Margaret (Dahlberg) Steenhard in Buffalo Center. She grew up in Lakota and graduated from Lakota Consolidated School in 1974. Following high school, Ann attended Waldorf College in Forest City and obtained her Associate of Arts degree.
Ann was employed in both Algona and Fairmont, MN, until she accepted a position in Rochester, MN, working for the State Patrol for four years. She then advanced her career bey relocating to St. Paul, where she worked for the Department of Motor Vehicle Safety for 27 years until retirement.
Ann was a giving person, always taking care of others with special attention to those less fortunate. She enjoyed spending time with friends and family, attending concerts, flowers, ty-dye clothing; and loved all her adopted cats.
She is survived by her brother, Jim and his wife Joyce Steenhard of Ledyard; nephew, Ryan and his wife Kelly Steenhard of Buffalo Center; great-nephew, Christian Steenhard; and many cousins. Preceding her in death are her parents.
In lieu of flowers, memorials may be directed to any Humane Society of your choice, in Ann's name.
Online condolences may be left at www.oakcrestfuneralservices.com
Category:
The Buffalo Center Tribune
Mid-America Publishing
This newspaper is part of the Mid-America Publishing Family. Please visit www.midampublishing.com for more information.