Alice LaMont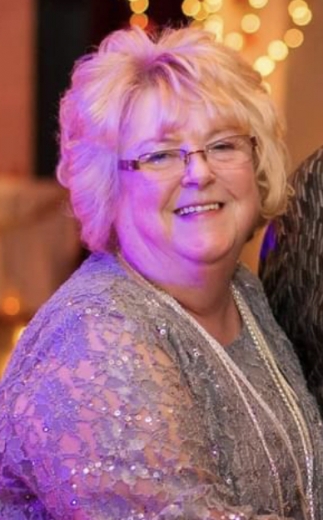 Alice Mae Van Horn LaMont, age 72, passed away on January 26, 2022. A funeral and memorial service will be held at 1 p.m. on Saturday, February 5, 2022 at Bethlehem Lutheran Church in Buffalo Center.
Alice was born in Albert Lea, MN, the daughter of Lee and Arlet (Newtson) Van Horn. She attended and graduated from Bricelyn High School in 1967. She married Wayne LaMont on September 16, 1967 at Bethany Lutheran Church of rural Bricelyn, MN. Out of this marriage they were blessed with three beautiful children; Denise Lynn, Shelley Ann, and Kevin Wayne. Wayne passed away on June 30, 2014. Alice met Bruce Eliason on August 3. 2015, and they built a wonderful relationship together.
Alice was fortunate to be a stay-at-home mom with her children while they were growing up. When Kevin started kindergarten, she worked at Our Lady of Mount Caramel School in Easton, MN,  as a teacher's helper for a year. The following school year she became head cook for two years. In 1982, Alice started in the Assessor's office at the Faribault County Courthouse in Blue Earth, MN, and eventually worked in the Auditor's office until she retired on December 31, 2010. She worked for Faribault County for 30 years.
After retirement, Alice moved to Buffalo Center and lived there for eight years. Alice belonged to the Quilters Guild, was on the church council, belonged to the Literary Club, and volunteered at North Iowa School. She was a member of Bethlehem Lutheran Church in Buffalo Center. While living in Blue Earth, MN, she belonged to the Prayer Shawl group. Alice loved to sew and craft. She enjoyed camping at various places, but enjoyed having her camper at Crystal Lake year-round the most. She also had a small candle business at one time while she lived in Blue Earth, MN. In May 2019, Bruce and Alice moved to Windom, MN and then Storden MN, to be between families.
Alice is survived by her children, Denise (Curt) Sahr from Lakota, Shelley (Keith) Lunde from Eden Prairie, MN, and Kevin LaMont; grandchildren and great-grandchildren, Christopher and Jamie LaMont with son Paxton, Caitlin Sahr, Chance and Paige Sahr and son Sebastian and daughter Amelia, Chantel Sahr, Harley LaMont, Mackenzie Lunde, and Kal Lunde; step grandchildren, Jennifer Sahr and her children, Skylar, Cierra, and Jacob; siblings, Allan (Mary) Van Horn, Marlene Byer, Lee (Loris) Van Horn Jr, and Valeria Snodgrass; brothers in law, Robert Berndt and Roger Busch; several nieces and nephews; and two very special nieces that she loved and grownup with as sisters, Ramona Carroll and Bonnie Dolata.
She was preceded in death by her mother and father, Lee and Arlet; her husband, Wayne; her in laws, Howard and Katherine LaMont; siblings, Arthur Van Horn and his wife Joan, Ameta Randall and her husband Harold, Lea Ann Beckmann and husband Orville, and LaVaun Schroeder and her husband Marvin; brothers in law, Al Snodgrass and Howard LaMont and his wife Shirley; and sisters in law, Margaret Busch and her husband Roger Busch, and Joyce Berndt.
Category:
The Buffalo Center Tribune
The Buffalo Center Tribune
PO Box 367
Buffalo Center, IA 50424
Phone: 641-562-2606
Fax: 1-800-340-0805
Email: bctrib@wctatel.net
Mid-America Publishing
This newspaper is part of the Mid-America Publishing Family. Please visit www.midampublishing.com for more information.